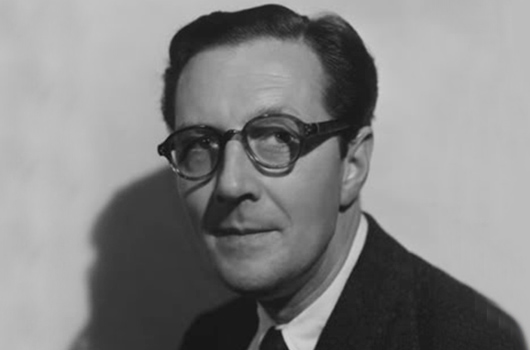 Terence Fisher
One of Britain's most important yet oft overlooked directors, Terence Fisher, was born in London's Maida Vale on the 23rd of February, 1904.
He became one of the most notable directors of the Hammer horror years, yet it is his earlier work which most shows off his diverse and myriad talents as a film maker. After serving in the Merchant Navy, Fisher first entered the film industry in 1933, and up until 1947 worked as an editor for several production companies before taking up his director's mantle with Colonel Bogey (1947), To the Public Danger (1948) and Song for Tomorrow (1948). These were shot at Highbury Studio, a Rank Organisation nurturing ground for new talent.
He moved over to Gainsborough, where he directed four dramas, his last one for them being what many believe was anticipatory of his future horror work, So Long at the Fair (1950).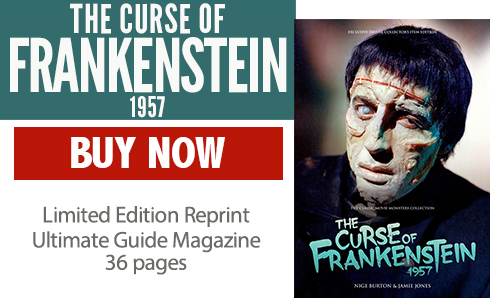 When Gainsborough closed its doors in 1950, Fisher became prolific in directing the much demanded B-picture support features, eleven of which were made by the small but up-and-coming independent production company, Hammer.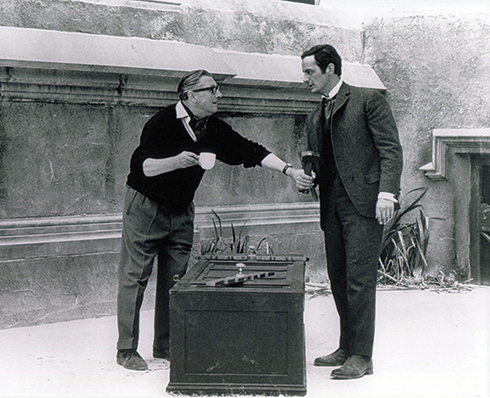 Terence Fisher prepares actor Francis Matthews for the action-packed finale of Dracula Prince of Darkness (Hammer 1966)
The director and studio would from that time become inextricably linked when, in the mid 1950s, they decided to switch their output to horror films. Fisher directed their initial, most formidable offerings, beginning with The Curse of Frankenstein (1957) and graduating to Dracula (1958), The Mummy (1959), The Hound of the Baskervilles (1959), The Brides of Dracula (1960) and The Curse of the Werewolf (1961).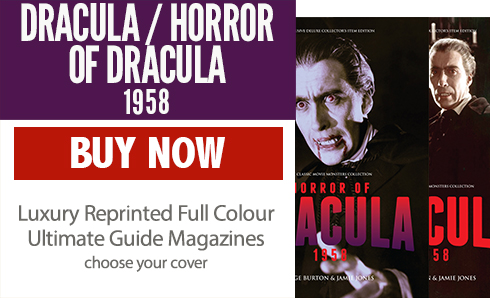 The quality of these early entries into 'the new genre of horror' is quite remarkable, given their modest budgets and tight shooting schedules, and it is testimony to Fisher's experience, talent and assiduity that they endure as beautifully made classics. It is unfortunate, therefore, that a misalignment of ideas and circumstances conspired to make The Phantom of the Opera (1962) a relative failure at the box office, marking the beginning of a more distant relationship between Hammer and Fisher henceforth; this seems even more poignant given the genuine affection and critical acclaim lavished on the film through the warm spectacles of hindsight and years.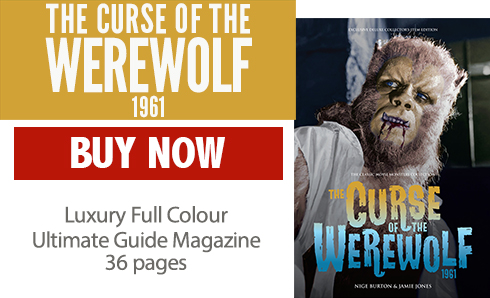 Oftentimes criticised for his conservative approach to horror films, Fisher was apt to challenge such levellings with brave, intuitive offerings such as Dracula Prince of Darkness (1966), Frankenstein Created Woman (1967) and The Devil Rides Out (1968).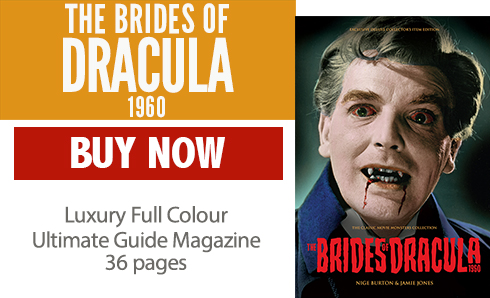 Fisher's swansong was Frankenstein and the Monster From Hell, completed in 1972 but not released for another two years. It was also Peter Cushing's last portrayal of the Baron and, although reviews are mixed, it remains a haunting epitaph not only to the director's career, but almost that of Hammer itself.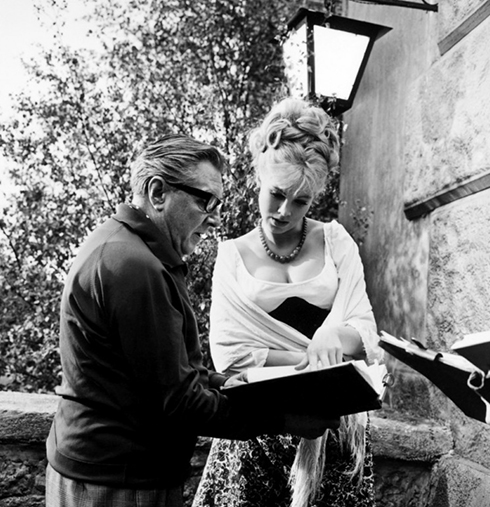 Terence Fisher runs through a scene with Susan Denberg on the set of Frankenstein Created Woman (Hammer 1967)
Sadly, Fisher received very little in the way of plaudits or critical attention throughout his long and varied career and, while his horror films have been hailed as classics in the kinder years that have ensued, he has never been fully recognised for the extraordinary gift he demonstrated in much of his earlier, pre-Hammer work.
Terence Fisher died of a heart attack on the 18th of June, 1980, aged 76.