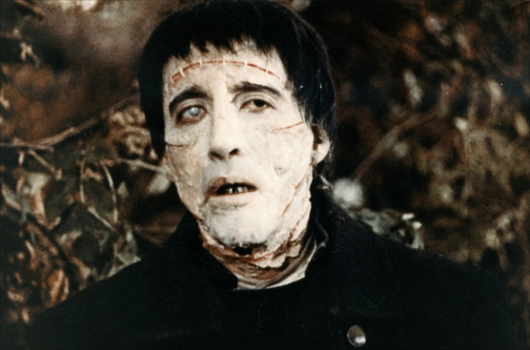 Curse of Frankenstein, The (Hammer 1957)
The Curse of Frankenstein, the classic that started the rebirth of the horror film, was released on 2nd May, 1957 by Hammer Film Productions.
Their first colour horror feature, its worldwide success led to several sequels, and the studio's new versions of Dracula (1958) and The Mummy (1959), establishing Hammer Horror as a distinctive brand of Gothic cinema. Directed by Terence Fisher, and starring Peter Cushing as Baron Victor Frankenstein and Christopher Lee as The Creature (Universal still held copyright for Karloff's make-up and the term 'Monster'), The Curse of Frankenstein rightly holds its revered place in movie monster history.