Product Description
In stock for immediate shipping.
Lon Chaney Jr: Heir to the Monster Throne – a stunning tribute to one of horror cinema's favourite stars.
As the son of the legendary Man of a Thousand Faces, Lon Chaney Jr had a lot to live up to, but his career saw him step out of his father's shadow and establish himself as a horror movie icon in his own right. Classic Monsters presents Lon Chaney Jr: Heir to the Monster Throne, a beautiful publication celebrating the life and work of one of classic horror's most recognisable stars.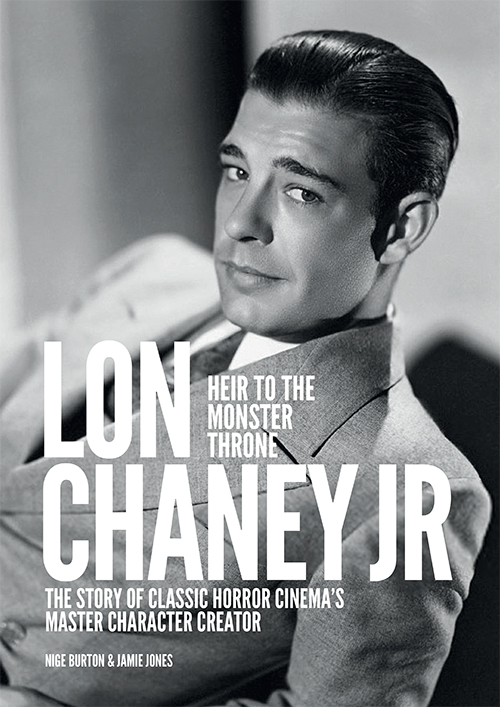 Presented in rich full colour, and produced to the highest standard, this sumptuous biographical publication is a true collector's item. The lustrous matt cover features rich gloss highlights, while the crisp inner pages are packed with vivid colour imagery and high-quality image reproduction – not to mention an insightful journey through the eventful life of the man himself.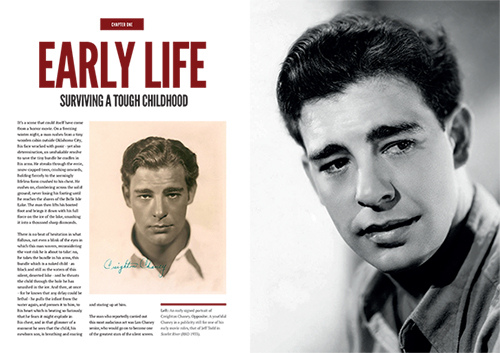 From his turbulent early life, through the ups and downs of his career to his status as the star of some of horror's most beloved motion pictures, our Lon Chaney Jr biography is the perfect companion to his many movies. From Dynamo Dan the Electrical Man in 1941's Man Made Monster, through tortured Larry Talbot in The Wolf Man (1941), to the vampire Alucard in Son of Dracula (1943), his many monstrous performances made him the face of horror for many a monster kid.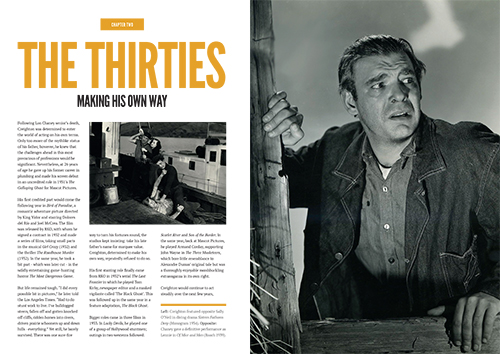 But of course, there was plenty more to his life, and this lovingly written Lon Chaney biography explores his off-screen character too. As a defender of downtrodden colleagues and a studio hellraiser alike, he made a huge impression on those around him; authors Nige Burton, Jamie Jones and Alex Hopkins pay grateful homage to his legacy in a way never seen before, with a rich combination of absorbing text and stunningly restored stills to immerse you in the life of one of horror's true legends.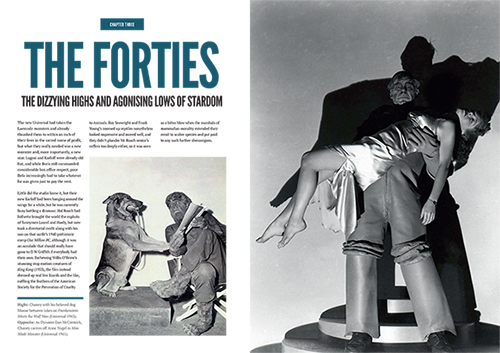 Our use of full colour printing means that even black and white images boast a depth and richness that you won't find elsewhere; meanwhile, the high-quality production and finishing makes this Lon Chaney Jr biography a sumptuous addition to your collection as well as a respectful tribute to the man behind so many memorable characters. From the Wolf Man to Dracula, the Mummy to all manner of other monsters, he made the horror genre his own, and no fan of Lon Chaney Jr should be without a copy of this unique biographical title.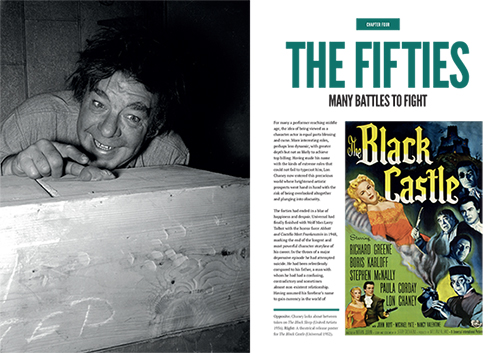 84 pages
A4
Full colour throughout
Luxury matt laminated cover with gloss highlights