Product Description
In stock for immediate shipping.
Bela Lugosi: Hollywood's Prince of Darkness – a unique biographical publication celebrating the work of a bona fide horror legend.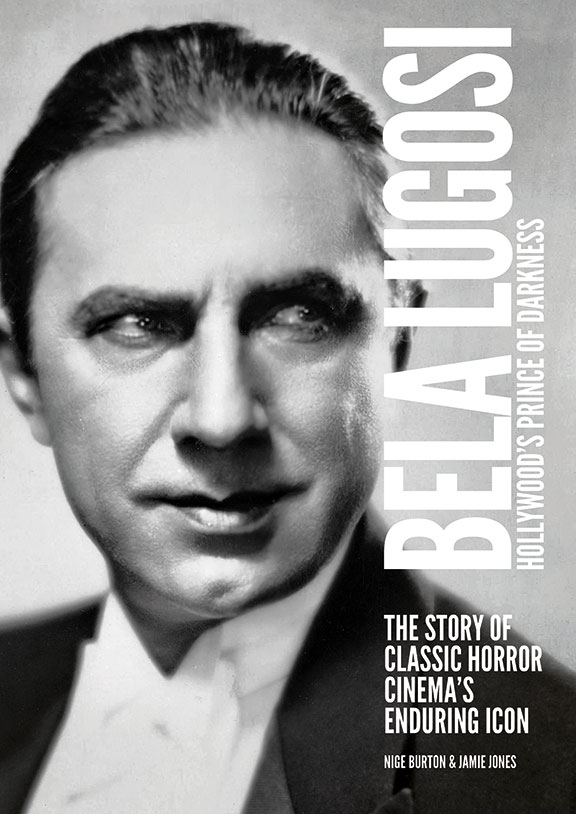 What customers have said:
'Bela Lugosi: Hollywood's Prince of Darkness is superb, the print quality is stunning too. The pictures are great, and the writing as always, is brilliant.'
Paul Freeman, Essex, UK

'The Bela Lugosi issue came today and it is beautiful. All the magazines have incredibly clear pictures the like of which I have never seen before in any publication.'
John Temperley, County Durham, UK

'This tribute to Bela Lugosi is amazing, it is beautifully presented, my favourite one yet.'
Richard Holden, UK
His smouldering good looks, exotic accent and otherworldly charisma made Bela Lugosi a unique presence on stage and screen alike. Classic Monsters are proud to present Bela Lugosi: Hollywood's Prince of Darkness, a stunning 84-page publication paying tribute to the remarkable life and work of a true horror cinema great. Packed with information and images, this is an essential for your horror movie biography collection.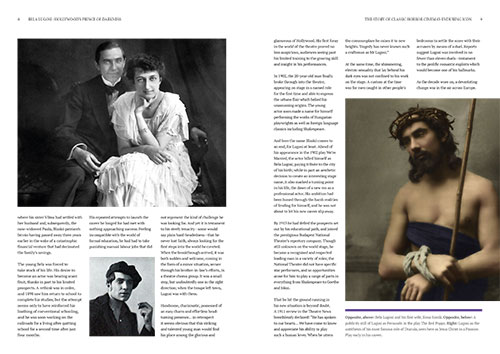 This glorious full-colour publication is produced to the absolute highest standard, from the sophisticated matt cover featuring shimmering gloss highlights, to the pristine image reproduction, vibrant colour imagery and wealth of information within its pages.
Each chapter of our unique Bela Lugosi biography covers a different era in the life of this Hollywood icon. From the fierce ambition and spirit of defiance that defined his early years, we trace his path from Hungary to Hollywood, tracking the highs and lows that shaped both his career and life.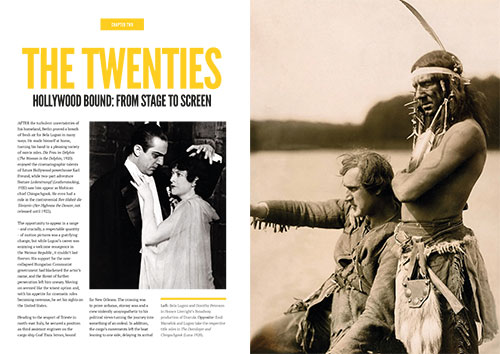 Though best known in popular culture for his eerie portrayal of the titular vampire in Dracula (1931), Lugosi had far more tricks up his sleeve. In telling his story, we stop to enjoy the many cinematic highlights of his career, from the role of Vitus Werdegast in 1934's The Black Cat to broken-necked Ygor in Son of Frankenstein (1939) and nefarious Dr Lorenz in The Corpse Vanishes (1942). You'll also discover details on his turbulent personal life; his reputation as a great lover was just one facet of a most complex character.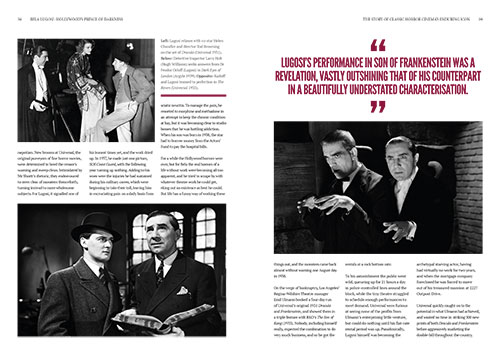 Printed and bound to the most exacting specifications, this is more than a Bela Lugosi biography. Authors Nige Burton and Jamie Jones explore the nuances of his myriad performances as well as the impact he made on the wider world of horror culture. Lavishly illustrated throughout with stills, publicity shots and posters, this collector's item is the ideal companion to your favourite Lugosi movies, and pays respectful tribute to a man whose name is usually only linked with the world of monsters, but whose wider-reaching legacy will last forever.
84 pages
A4
Full colour throughout
Luxury matt laminated cover with gloss highlights