Product Description
Stock level critical.
The Brides of Dracula Ultimate Guide evokes the brochure you might have bought at the cinema in 1960!
Return to the Meinster household with our beautiful luxury magazine guide to one of Hammer Horror's most beloved movies. The Brides of Dracula is a favourite for many fans – within the pages of our guide, you'll rediscover the reasons why.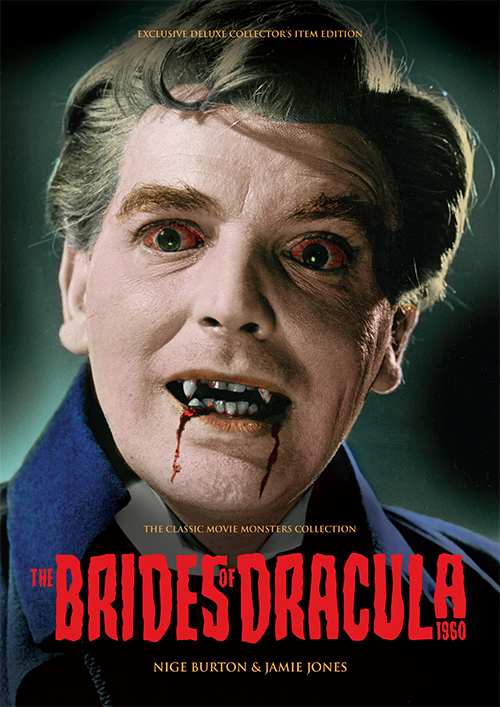 Inside this lavish full colour guide magazine you'll find a wealth of information on the development of this acclaimed Hammer classic. From Terence Fisher's distinctive directing style, to the intensity of Peter Cushing's performance, authors Nige Burton and Jamie Jones present The Brides of Dracula as you've never seen it, in an atmospheric and richly designed magazine that will have pride of place among your Hammer merchandise.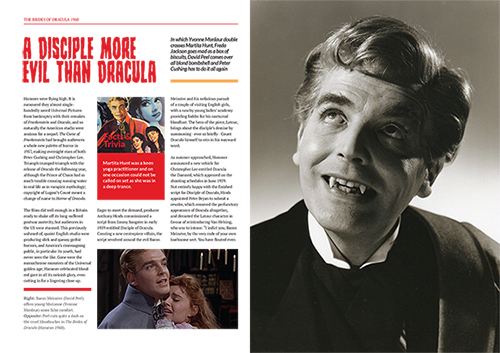 As well as a range of engaging articles about the making of the film and its impact on Hammer history and vampire movie lore, The Brides of Dracula 1960 Ultimate Guide magazine features biographies of the key cast and crew, giving you a deeper understanding of the personalities who crafted this unique piece of cinema. Printed to the highest standard, this magazine guide is a valuable resource for any fan of the movie.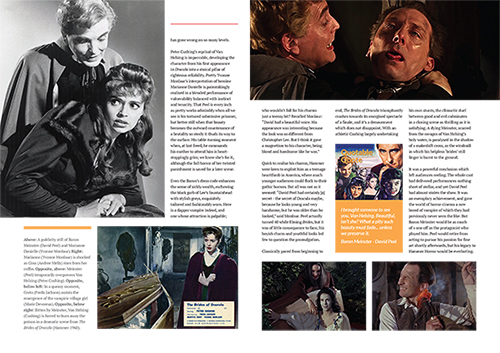 Breathtaking rare stills and posters bring the blood-drenched adventure to life, with in-depth articles offering new insight into the ways The Brides of Dracula has become such an important film. If you love Hammer Horror, you can't miss this guide!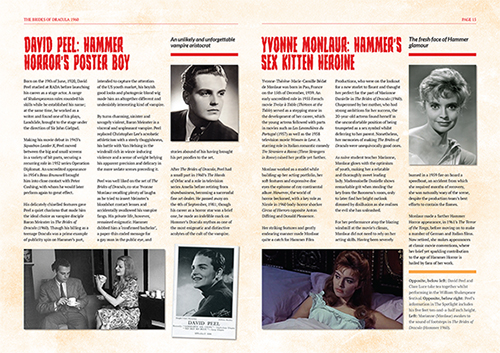 36 pages
A4
Full colour throughout
Luxury gloss laminated cover