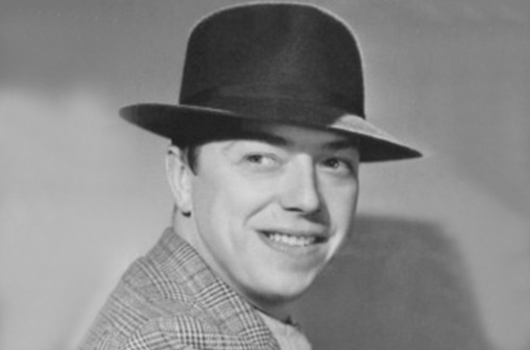 Robert Florey
French-American director, screenwriter, film journalist and actor Robert Florey was born in Paris on the 14th of September, 1900.
Florey moved to America in the autumn of 1921, and his most prolific period as a director was during the 1930s and 40s. Known for his edgy, expressionist style, he also had a reputation for being a reliable studio director willing to follow a formula to rescue and finish troubled projects, a shining example being Hotel Imperial (1939).
To horror film fans, Robert Florey is acknowledged for playing his part in establishing the career of Boris Karloff, albeit in an unintentional and rather backhanded way. The director, with the support of Universal's story editor Richard Schayer, with whom he developed the treatment, had begged to be given the job of directing Frankenstein, and filmed a screen test with Bela Lugosi playing the monster. Lugosi rejected the role, Universal rejected the script, and the two were teamed for Murders in the Rue Morgue (1932) instead. English director James Whale later picked up Frankenstein (1931) and, of course, the rest is history. Florey, however, with the help of cameraman Karl Freund, and outlandish sets representing 19th century Paris, made Murders in the Rue Morgue into a superb American version of German expressionist films such as The Cabinet of Dr. Caligari (1919).
Robert Florey died in Santa Monica, California, on the 16th of May, 1979.