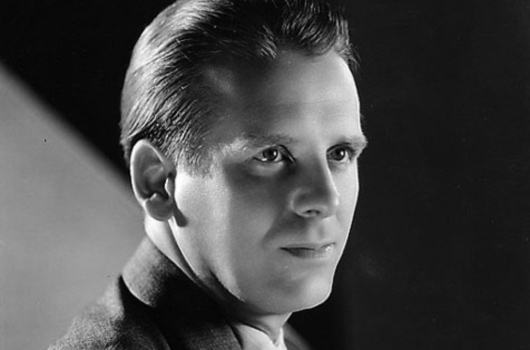 Wallace Ford
Wallace Ford – known in particular for his performance in Freaks (1932) – was born on the 12th of February, 1898.
Born Samuel Jones Grundy in Bolton in the north of England, he was separated from his parents at an early age and placed in an orphanage; sent to a Toronto branch of same, he ended up living in 17 different foster homes and, suffering dreadful ill treatment, ran away at the age of 11. Travelling into the United States with a friend, in order that the two would make their fortune in the land of the free, he saw his acquaintance crushed to death by a railroad car and took the name Wallace Ford in tribute.
With experience on the stage thanks to his work with vaudeville troupes, Ford was cast alongside Joan Crawford in Possessed (1931), but it is his role in Freaks (1932) which places him firmly in Classic Monsters territory. However, Ford's work in the horror genre was not confined to Tod Browing's controversial masterpiece, as he also featured in The Mummy's Hand (1940) and The Mummy's Tomb (1942) not to mention several chillers alongside Bela Lugosi.
Wallace Ford died of a heart attack on the 11th of June 1966, only a short time after the passing of his wife. He is buried in an unmarked grave in Culver City's Holy Cross Cemetery.