Vincent Price
Vincent Price was born Vincent Leonard Price Junior on the 27th May, 1911 in St Louis, Missouri, the youngest of four children.
Having studied at his local day school, Price graduated from Yale with a degree in art history in 1933. Following a year as a teacher, he entered the University of London intent on gaining a master's in fine arts, but found himself drawn to the theatre, making his first professional appearance in 1934, before beginning his long career as an actor the following year with Orson Welles's Mercury Theatre.
Originally working toward a career as a character actor, Price made his horror debut in Tower of London (1939), opposite Boris Karloff, and then as the title character of The Invisible Man Returns a year later, not picking up the mantle again until his cameo voice reprisal of that part in Abbott and Costello Meet Frankenstein (1948).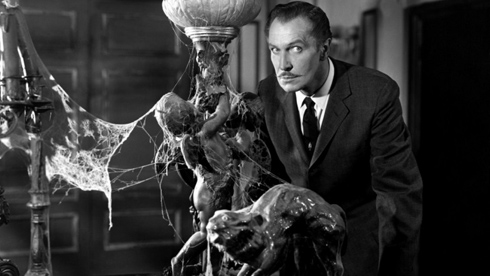 Cobweb corner: Vincent Price excels himself as the outrageous Frederick Loren in William Castle's superb black and white shocker, House on Haunted Hill (Allied Artists 1959)
It was in the 1950s that Price made the horror film leap proper, when he starred in the 3-D classic, House of Wax (1953), a remake of the 1933 Mystery of the Wax Museum, which had starred Lionel Atwill and Fay Wray. The Fly (1958) and its sequel, Return of the Fly (1959) followed, together with William Castle's House on Haunted Hill (1959) and The Tingler (1959).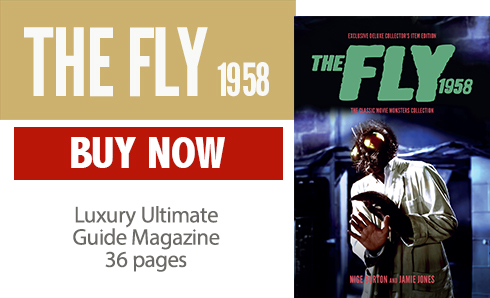 Throughout the 1960s came the low budget Roger Corman / AIP horror classics, commencing with House of Usher (1960) which grossed over $2 million at the US box office, leading to subsequent Edgar Allan Poe adaptations including The Pit and the Pendulum (1961), Tales of Terror (1962), The Comedy of Terrors (1963), The Raven (1963), The Masque of the Red Death (1964) and The Tomb of Ligeia (1965). Price also gave a fine performance in The Last Man on Earth (1964), which was the first filming of Richard Matheson's novel, I Am Legend. In 1968, he gave his all to the part of Matthew Hopkins in Witchfinder General, and furthered his reputation with his portrayal of Egghead in the Batman television series.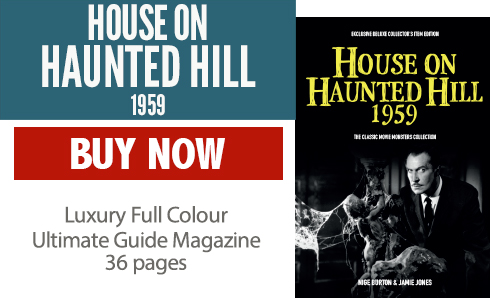 Vincent Price never lost his passion for art, and between 1962 and 1971 American multinational department store chain Sears-Roebuck offered the 'Vincent Price Collection of Fine Art', selling around fifty thousand pieces of fine art to the general public. The actor himself selected and commissioned works for the collection, which included contributions by Rembrandt, Pablo Picasso and Salvador Dalí.
Kiss of death: Dr Anton Phibes (Vincent Price) shares a tender moment with Vulnavia (Virginia North) in The Abominable Dr Phibes (AIP 1971)
Price's distinctive voice and serio-comic, almost camp performances became his trade mark in the latter part of his career, never more apparent than in his role of Dr Anton Phibes in The Abominable Dr Phibes (1971) and its sequel, Dr Phibes Rises Again (1972), both of which have now become much loved and revered classics of black comedy.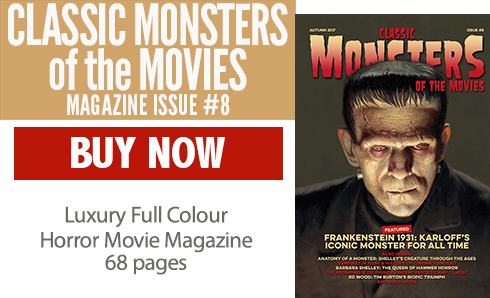 Check out our feature on The Abominable Dr Phibes in Classic Monsters of the Movies issue #8
As the 1970s wore on and the horror boom once again began to wane, Price reduced his filming schedule to concentrate on other projects, including lending his unmistakable lilt to various voice-over jobs. One such example is on Alice Cooper's first solo album, Welcome to My Nightmare, recorded in 1975, which led to the actor making his own cover of Bobby 'Boris' Pickett's The Monster Mash the following spring. The song was not a success, but a young pop performer heard it and decided to engage the actor to work on his forthcoming album. Michael Jackson's Thriller is now a celebrated milestone in the careers of both men.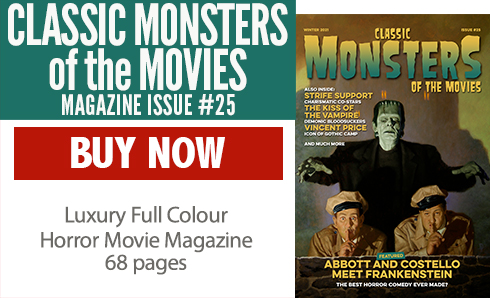 Check out our biography of Vincent Price in Classic Monsters of the Movies issue #25
During the 1980s Vincent Price continued to diversify, featuring in Scooby Doo, and working with Christopher Lee, Peter Cushing and John Carradine again (but this time all together in House of Long Shadows) and the British comedian Kenny Everett. He also teamed with Bette Davis, Lillian Gish and Ann Sothern for The Whales of August (1989), a story of two sisters living in Maine and facing the end of their days. Price's performance in the film earned him the only award nomination of his career: an Independent Spirit Award nomination for Best Supporting Actor. He was, however, inducted into the St Louis Walk of Fame in the same year.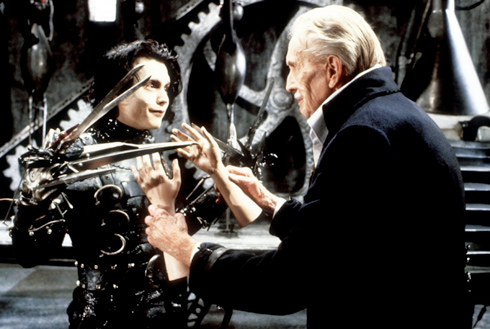 Handiwork: The Inventor (Vincent Price) presents Edward (Johnny Depp) with a special gift in Edward Scissorhands (20th Century Fox 1990)
His last significant film role was as 'the inventor' in Tim Burton's Edward Scissorhands (1990), but he was in the grip of emphysema, a result of being a lifelong smoker, and Parkinson's disease. His symptoms were so severe during the making of the film that Burton had to drastically reduce his part in order to keep his filming schedules as short as possible.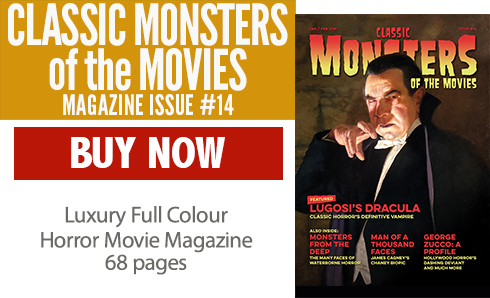 Check out our feature on Masque of the Red Death in Classic Monsters of the Movies issue #14
Married three times, it was with his second wife, Mary Grant, that he donated hundreds of works of art and a large amount of money to East Los Angeles College in the early 1960s, in order to endow the Vincent Price Art Museum there. His last marriage was to Australian actress Coral Browne, who appeared as one of his victims in Theatre of Blood (1973). Price converted to Catholicism to marry her, and she became a US citizen for him.
Vincent Price died of lung cancer on October the 25th, 1993, at UCLA Medical Center, aged 82. He was cremated and his ashes were scattered off Point Dume in Malibu, California.