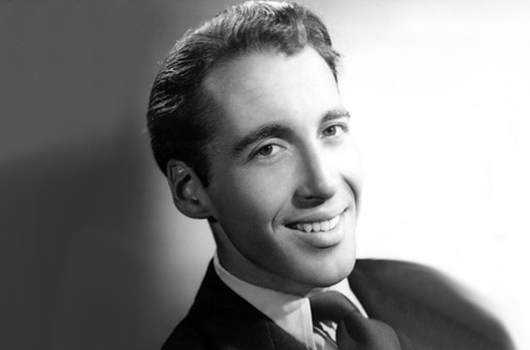 Christopher Lee
Christopher Lee – or, to afford him his proper title, Sir Christopher Frank Carandini Lee, CBE, CStJ – was born on the 27th May, 1922, in Belgravia, Westminster, London.
Essentially playing small roles for the first part of his career, he was catapulted to fame when he portrayed first the Creature, in Hammer's 1957 production, The Curse of Frankenstein and, seminally, Count Dracula, in that studio's 1958 retelling of Bram Stoker's immortal classic.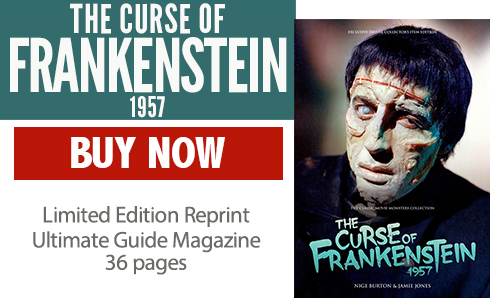 Generally unwilling to talk about the character with which he was most synonymous, Lee preferred to remember his non-horror performances, such as Francisco Scaramanga in The Man with the Golden Gun (1974), Saruman in The Lord of the Rings film trilogy (2001 – 2003) and The Hobbit trilogy (2012 – 2014), and as Count Dooku in the final two films of the Star Wars prequel trilogy (2002 – 2005).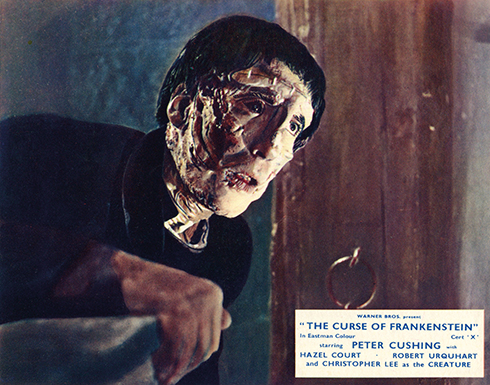 Scarface: Christopher Lee shot to overnight fame after his portrayal of the Creature in The Curse of Frankenstein (Hammer 1957)
The actor received a knighthood in 2009 for services to drama and charity, as well as both the BAFTA Fellowship in 2011, and the BFI Fellowship in 2013. When asked about his favourite roles, he cited that of Pakistan's founder Muhammad Ali Jinnah in the biopic Jinnah (1998), with The Wicker Man (1973) topping his list as what he considered his best film.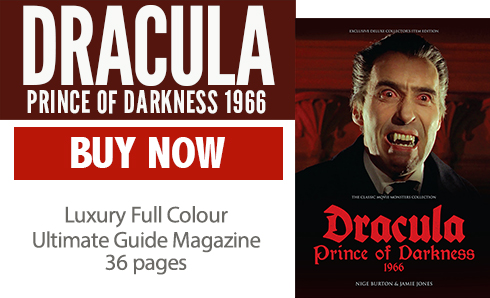 A surprising development to his career came in the guise of singing, and he undertook to perform several operatic and musical pieces between 1986 and 1998. He gave a much acclaimed performance on the symphonic metal album Charlemagne: By the Sword and the Cross in 2010 after having worked with several metal bands since 2005. The heavy metal follow-up titled Charlemagne: The Omens of Death was released in May, 2013. Lee was subsequently honoured with the 'Spirit of Metal' award in the 2010 Metal Hammer Golden God awards ceremony.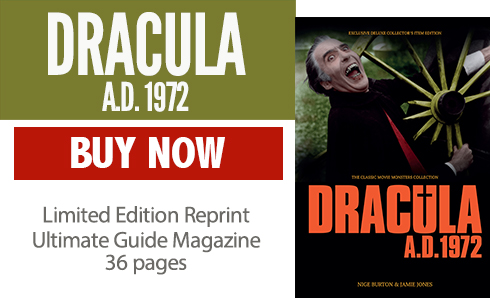 Of what he called his 'decade long apprenticeship' in his profession, where he took bit parts and supporting roles without any real success, Lee said: "I was around a long time – nearly ten years. Initially, I was told I was too tall to be an actor. That's quite a fatuous remark to make. It's like saying you're too short to play the piano. I thought, 'Right, I'll show you…' At the beginning I didn't know anything about the technique of working in front of a camera, but during those 10 years, I did the one thing that's so vitally important today – I watched, I listened and I learned. So when the time came I was ready… Oddly enough, to play a character who said nothing!"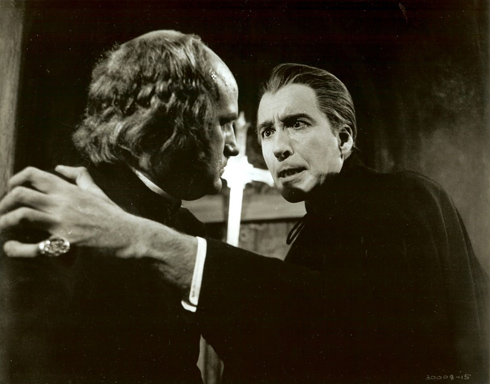 Ewan whose army? Dracula (Christopher Lee) threatens his defrocked servant Ewan Hooper in Dracula Has Risen from the Grave (Hammer 1968). It was Lee's third incarnation as the Count and, had he had his own way, it would have been his last.
After the huge success of Dracula (1958), Christopher Lee went on to reprise the role for Hammer a further six times, but became more disillusioned with the character, the scripts and the money. His persistent refusals to continue playing the character were met with emotional pressure from the head of Hammer. Lee recalled: "The process went like this: The telephone would ring and my agent would say, 'Jimmy Carreras [President of Hammer Films] has been on the phone, they've got another Dracula for you.' And I would say, 'Forget it! I don't want to do another one.' I'd then get a call from Jimmy Carreras, in a state of hysteria. 'What's all this about?!'
'Jim, I don't want to do it, and I don't have to do it.'
'No, you have to do it!' And I said, 'Why?'
He replied, 'Because I've already sold it to the American distributor with you playing the part. Think of all the people you know so well, that you will put out of work!' Emotional blackmail. That's the only reason I did them."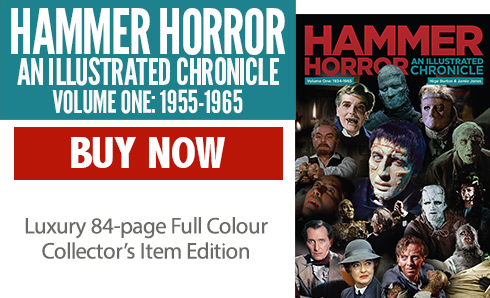 Christopher Lee married former Danish model Birgit 'Gitte' Lee in 1961, and they have a daughter, Christina Erika Carandini Lee. Both father and daughter provided spoken vocals in Rhapsody of Fire's album From Chaos to Eternity.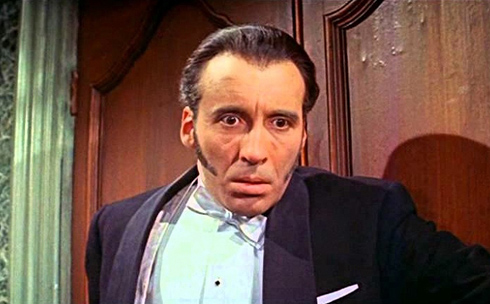 Lecherous libertine: Often cast as the 'monster', Lee relished opportunities to play more diverse, supporting characters, such as that of the philandering Paul Allen in The Two Faces of Dr Jekyll (Hammer 1960), a role in which he excelled.
As with all public figures, rumours can be rife and swift, and a belief came into circulation that Lee was the owner of a vast library of occult books. Of this, he said during an address to the students of University College, Dublin on 8 November 2011: "Somebody wrote I have 20,000 such books. I'd have to live in a bath! I have maybe four or five occult books. I have, however, known people who claimed to be Satanists; who claimed to be involved with black magic; who claimed that they not only knew a lot about it, but…" He went on to confirm that he himself had certainly never been involved: "I warn all of you never, never, never," he remonstrated. "You will not only lose your mind, you'll lose your soul."
Sir Christopher Lee passed away on Sunday, the 7th of June, 2015 in the Chelsea and Westminster Hospital, London, where he was being treated for respiratory problems and heart failure.