Product Description
In stock for immediate shipping.
Head back to Summerisle and discover the dark secrets of the harvest with our Ultimate Guide to The Wicker Man, the 1973 classic that defined the folk horror genre and gave us one of cinema's most unsettling images.
The peace of a rural idyll is rarely what it seems, and never more so than in British Lion's nightmarish interpretation of David Pinner's novel 'Ritual'. The Ultimate Guide to 1973's The Wicker Man takes you deep into a world of pagan faith, deceit and human sacrifice – this full colour magazine is an essential for any fan of Classic Monsters, Christopher Lee or the darker side of storytelling.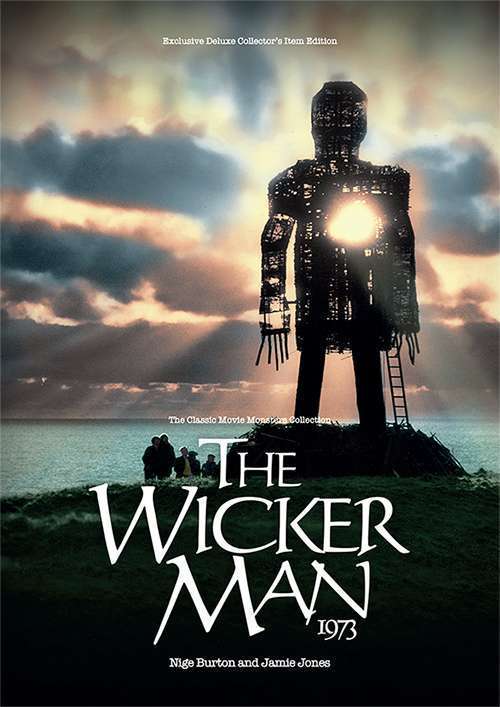 We take you through the film's development from its origins in Pinner's novel to the glorious finished motion picture, and celebrate the keen creative minds that brought it to the screen. Director Robin Hardy and screenwriter Anthony Shaffer crafted a story of old religion and contemporary terror, creating a movie world where tension and dread can chill the blood far more than any baying monster. Within the pages of this magazine guide to The Wicker Man you'll discover a range of articles with a wealth of information and insight about the making of the movie and its place in horror culture.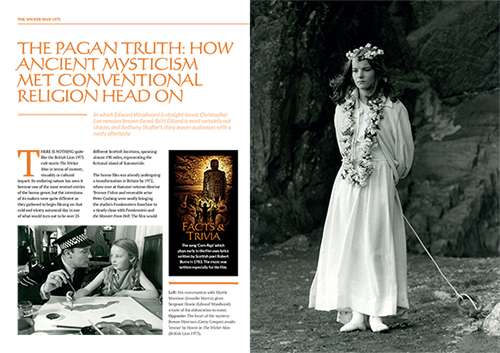 Each page boasts beautifully restored stills from the movie, making this Wicker Man magazine a vibrant and colourful feast for the eyes. Our renowned use of full colour print processes gives even black and white stills a depth that monochrome print simply can't produce, so every image looks its best. With its clean, timeless design and high-end production values, this Ultimate Guide to The Wicker Man is the perfect way to gain a fresh appreciation of one of horror's most enduring classics.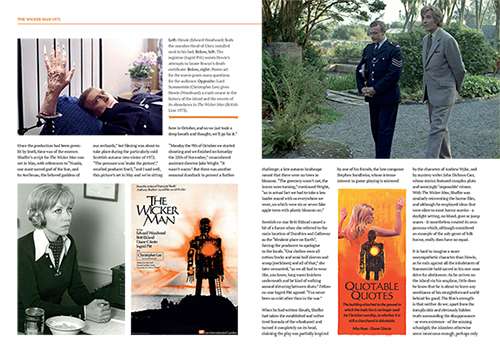 Naturally, no guide to The Wicker Man would be complete without celebrating the work of those behind the camera. From Pinner himself, whose original work planted the seeds of Summerisle's failed harvest, to director Hardy and screenwriter Shaffer, there are biographies on the talented artists whose skill created the movie's hypnotic recipe. You'll meet cinematographer Harry Waxman, composer Paul Giovanni, producer Peter Snell and many others, learning about the many projects they worked on.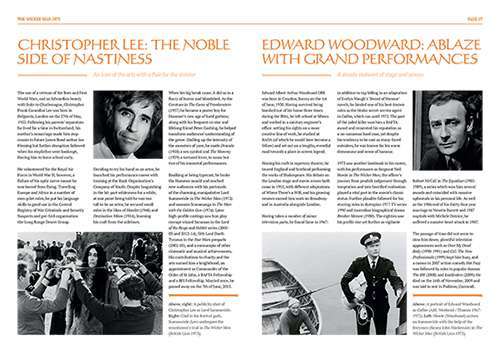 The May Day celebrations are starting, and the streets are thronged with masked revellers. That Punch costume looks a little uncomfortable though – perhaps it's best to let someone else wear it for the parade, and relax at the Green Man Inn with the Ultimate Guide to The Wicker Man. It's a must-have for any movie fan, and sure to leave you feeling right at home on Summerisle, even if that strange wooden construction does look a little ominous…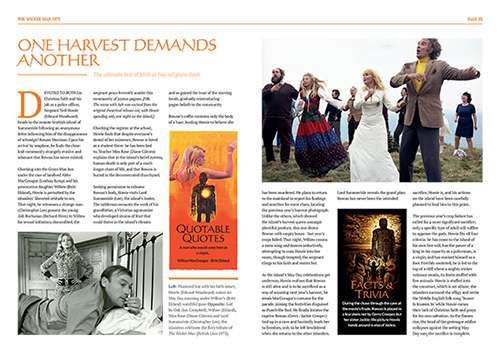 36 pages
A4
Full colour throughout
Luxury gloss laminated cover