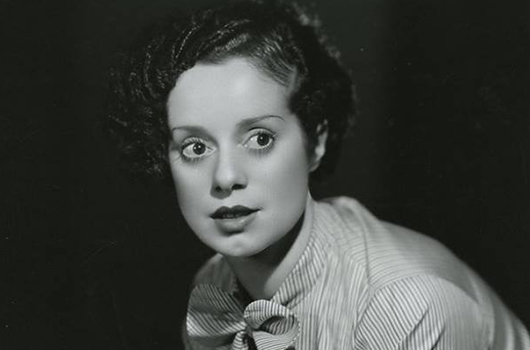 Elsa Lanchester
James "Shamus" Sullivan and Edith "Biddy" Lanchester defied social mores in their refusal to marry; their daughter Elsa would continue the family tradition of the offbeat and become a horror movie icon into the bargain.
Born in Lewisham, London on the 28th of October, 1902, Lanchester studied dance at the Paris school of Isadora Duncan. Her budding career focused initially on music and theatre, and she found success in reviving Victorian songs for revue tours. Such was the popularity of her renditions of these often bawdy classics that Columbia invited her to commit them to record.
Moving into more serious theatrical territory, Lanchester appeared in the 1927 play Mr Prohack alongside Charles Laughton; the couple married two years later. Following her husband to Hollywood, Lanchester won the title role in 1935's Bride of Frankenstein.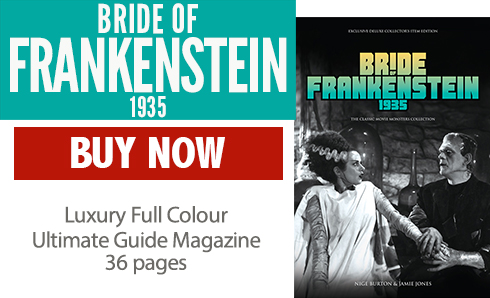 Playing both author Mary Shelley, and the created woman herself, the actress completely embraced director James Whale's stylised approach. As Shelley, she brought girlish delicacy to the movie's prologue before its plunge into gothic terror; as the Bride, her staccato movements and inhuman screeches defined a true classic monster.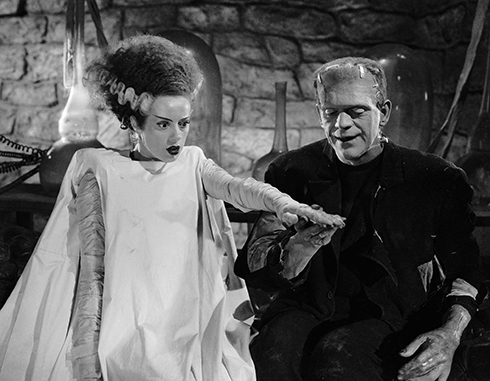 Lanchester with Boris Karloff as the unhappy couple in Bride of Frankenstein (Universal 1935)
Lanchester combined a varied cinematic output with a vaudeville stage act. She was nominated for the Academy Award for Best Supporting Actress twice, for 1949's Come to the Stable and 1957's Witness for the Prosecution. Her later career was characterised by more time on the television screen, with occasional movie appearances and three LP releases rounding off her CV.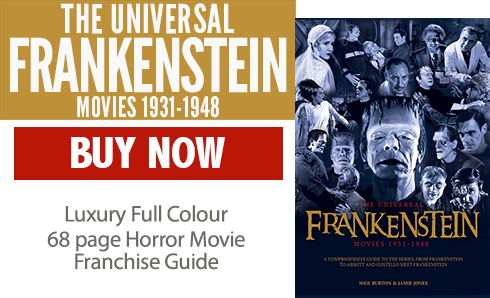 Lanchester's marriage to Charles Laughton – more specifically, its childlessness – was the subject of some speculation. Her 1983 autobiography attributed the fact to Laughton's being homosexual, whereas actress Maureen O'Hara claimed that an abortion had left Lanchester barren. Lanchester's biography mentioned two abortions, but was unclear on whether or not the second had rendered her unable to have children.
Elsa Sullivan Lanchester passed away at the age of 84 on the 26th of December, 1986 from bronchopneumonia. Her ashes were scattered over the Pacific Ocean.