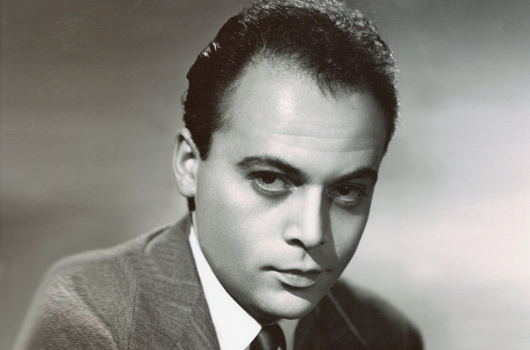 Herbert Lom
Horror stalwart Herbert Lom was born Herbert Karel Angelo Kuchačevič ze Schluderpacheru in Prague on the 11th of September, 1917 and would go on to become a recognised name both inside and outside the world of horror movies.
Herbert Lom's early movie roles were mainly supporting ones, although he did occasionally enjoy top billing. As the Nazis rose to power and the threat of his homeland's occupation grew, Lom fled to Britain where he found numerous film parts throughout the 1940s. His lilting, measured delivery and intense gaze often resulted in his being cast as villains, but he avoided being stereotyped and was able to appear in a diverse range of roles.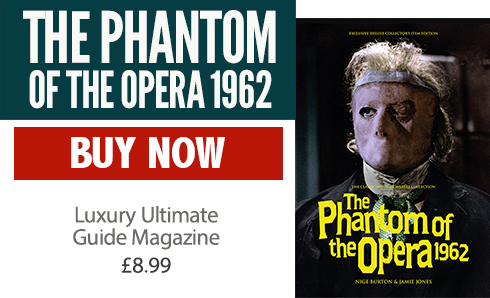 After the end of World War II, Herbert Lom secured a seven-picture Hollywood contract, but "political reasons" meant he was denied an American visa and so his career continued in the UK. He starred as the King of Siam in the original London production of The King and I in 1953, opposite Valerie Hobson as Anna. Further high-profile roles included his film performances in The Ladykillers (1955), Spartacus (1960) and El Cid (1961).
However, it is for his performance in the title role in The Phantom of the Opera (1962) that Herbert Lom is best known among horror fans, his sonorous tones lending additional gravitas to the role of tortured Professor Petrie. Later, he would star opposite Peter Sellers in the Pink Panther films, and went head-to-head with Christopher Lee in Count Dracula (1970).
Later in life, Herbert Lom appeared a wealth of other features, including Stephen King adaptation The Dead Zone (1983). He died in his sleep in London on the 27th of September, 2012.