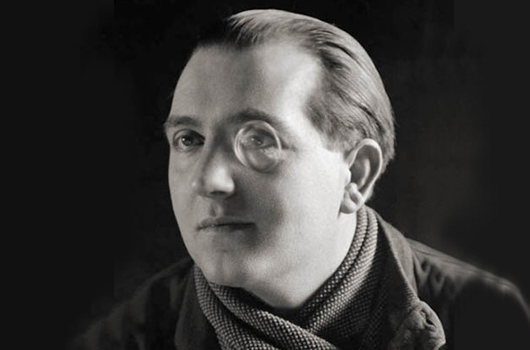 Fritz Lang – the creator of film noir
Fritz Lang, the director of movies including Metropolis (1926) and M (1931), and widely regarded as the creator of the film noir genre, was born Friedrich Christian Anton Lang on the 5th of December, 1890, in Vienna.
Having studied civil engineering and art at the Technical University of Vienna, the young Fritz Lang travelled extensively throughout the world, and studied painting in Paris. At the outbreak of World War I, he returned to Vienna and volunteered for service; he fought in Russia and Romania, and was wounded three times as well as suffering from shell-shock.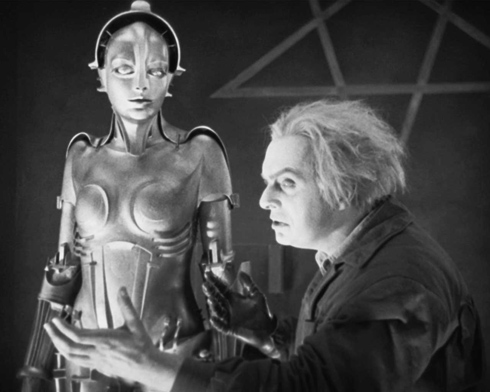 Inventor Rotwang (Rudolf Klein-Rogge) with the robot Maria (Brigitte Helm) in Fritz Lang's Metropolis (UFA 1926)
After a brief stint writing screenplays at Berlin-based production company Decla, Fritz Lang became a director at German film studios Ufa and Nero-Film during the growth of the Expressionist movement. His ability to merge popular entertainment with more high-art concepts shone through in early works such as the two-part Die Spinnen (1919 and 1920), which starred Lil Dagover, who had already proven her acting merits in The Cabinet of Dr Caligari (1919).
In 1920, Fritz Lang met writer and actress Thea von Harbou, who would go on to become his wife. The pair collaborated in writing Lang's movies, and their work resulted in the scripts for such groundbreaking films as Siegfried (1924), Die Nibelungen (1924), Metropolis (1926) and M (1931), which starred Peter Lorre in his first leading role and was Lang's first "talkie".
It was during this period that Lang's film characteristics began to coalesce into a recognisable style that is now known as film noir. At the same time, Lang's Roman Catholic upbringing led to the inclusion of many prominent Roman Catholic themes in his work.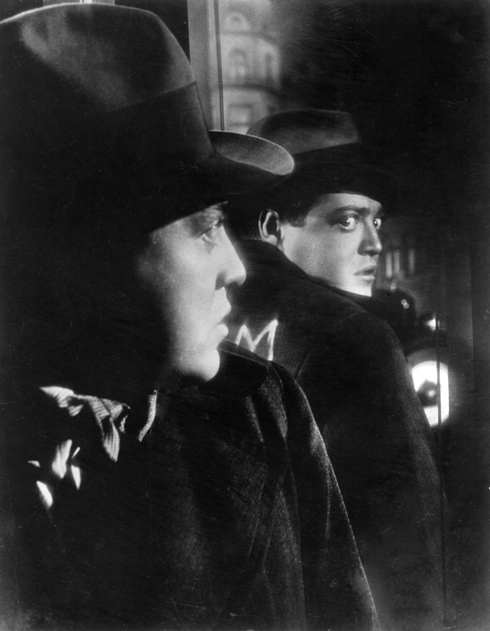 Peter Lorre as child-like child killer Hans Beckert in Fritz Lang's M (Nero-Film AG 1931)
As the Nazis came to power, however, it became apparent that Fritz Lang's Jewish roots would result in persecution and a genuine threat to his safety. His 1933 film The Testament of Dr Mabuse was banned by the Nazis (whose words had been written by Lang into the mouth of the insane title character), but at the same time, Propaganda Minister Joseph Goebbels was so impressed by Lang's filmmaking abilities that he offered him the job as head of the German Cinema Institute. The offer was fruitless; Lang fled, first to Paris, and then to Hollywood, leaving his wife behind. Her increasing sympathies with the Nazi regime had caused conflict between them, and their marriage ended in 1933.
Settling into the Hollywood way of life, Fritz Lang worked at MGM and directed the crime drama Fury (1936), which starred Spencer Tracy, followed by twenty-one other movies in as many years. One of his most iconic creations remains The Big Heat (1953), which serves as a perfect indication of Lang's increasingly stark and simplified style.
Notoriously difficult to work with, Fritz Lang often accentuated his image of the stereotypical German film director by wearing a monocle. His later career was somewhat blighted by a dearth of work in Hollywood, and he returned to Germany to work on a variety of lower-profile projects before his retirement.
Fritz Lang died on the 2nd of August, 1976, aged 85, in Beverly Hills, California, and was interred at the Forest Lawn Hollywood Hills Cemetery in Los Angeles. As the creator of the film noir genre, and a key figure in the history of the Expressionist movement, he is guaranteed a place in the cinematic pantheon, and his legacy is truly immense.