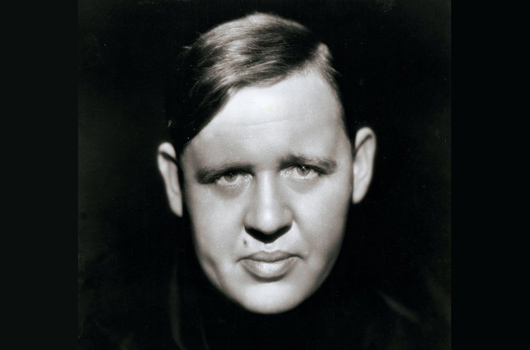 Charles Laughton
English stage and film actor and director Charles Laughton was born on the 1st of July, 1899 in Scarborough, in Yorkshire's North Riding, England.
Studying his craft at the RADA, Laughton first appeared professionally on stage in 1926. However, just a year later he was cast in a play with English actress Elsa Lanchester, who he would go on to marry and live and work with until his death.
Laughton was famous for many huge roles on film, and his impressive résumé includes The Private Life of Henry VIII (1933), The Barretts of Wimpole Street (1934), Mutiny on the Bounty (1935), Ruggles of Red Gap (1935) and Jamaica Inn (1939), and he famously directed The Night of the Hunter (1955).
He made his New York stage debut in 1931 which led immediately to film offers, his first Hollywood film being James Whale's classic horror movie The Old Dark House (1932). His other notable roles in the genre were as H G Wells' crazed vivisectionist Dr Moreau in Island of Lost Souls (1932) and Quasimodo in The Hunchback of Notre Dame (1939).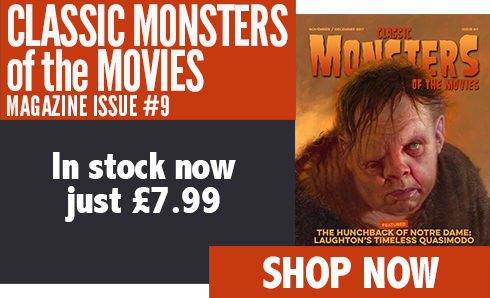 Throughout their life together, Laughton and Lanchester never had any children, a fact which Lanchester blamed on Laughton's homosexuality. However, his Hunchback co-star Maureen O'Hara, who was a close friend, claimed that Laughton was actually bisexual and he had confided in her that he would have liked children, but Lanchester had been unable to conceive due to a botched abortion when she was young.
In her own autobiography, Elsa Lanchester acknowledges two abortions in her youth, one of the pregnancies being attributed to Laughton, which seems to undermine her claim. Lanchester never alludes to whether either abortion caused her to be infertile, and biographer Charles Higham says she didn't have any children simply because she didn't want any.
Charles Laughton succumbed to a battle with kidney cancer at the age of 63 on the 15th of December, 1962. His cremated remains were interred in a crypt in the Court of Remembrance courtyard, Forest Lawn, Hollywood Hills Cemetery, Los Angeles.