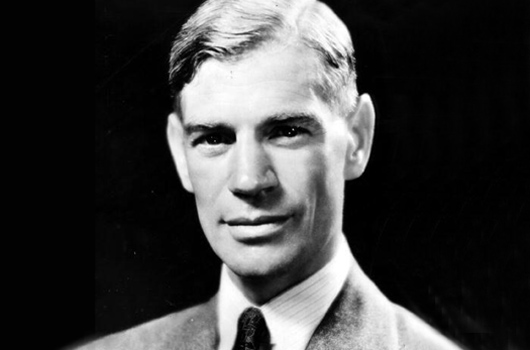 James Whale
English director James Whale's body was found floating in the swimming pool at his home on the 29th May, 1957.
It marked the end of a life plagued latterly by illness and depression, but which had once been one of the brightest shining stars in Hollywood.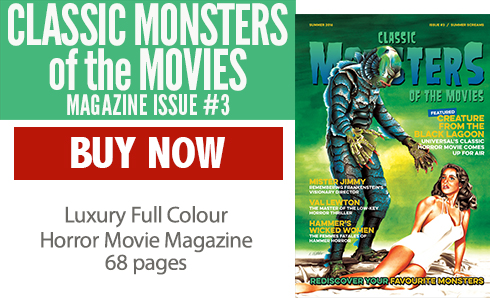 Check out our biography of James Whale in Classic Monsters of the Movies issue #3
Born in Dudley, England on the 22nd of July, 1889, Whale moved to Hollywood after serving as a second lieutenant in the first world war. He was captured on the Western Front in Flanders in August 1917 and, while serving over a year as a prisoner of war at Holzminden Camp, passed his time by indulging his love of painting. He also became actively involved as an actor, writer, producer and set-designer in the amateur theatrical productions which took place there, finding them "a source of great pleasure and amusement".
Upon embarking on his new life in America, Whale earned a steady reputation and made a number of superb films, but it is his four classic horror films, Frankenstein (1931), The Old Dark House (1932), The Invisible Man (1933) and Bride of Frankenstein (1935) for which he is best remembered.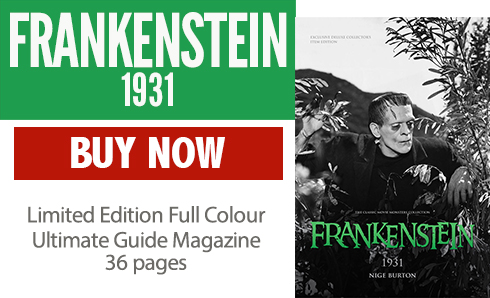 Openly gay, Whale lived the rest of his life in Hollywood, mostly with his longtime companion, producer David Lewis. As the former's career waned, the latter's began to take off, and Lewis often worked late hours, leaving Whale home alone, lonely and bored. Lewis bought him a supply of paint and canvasses and Whale re-discovered his love of painting, eventually building a large studio for himself.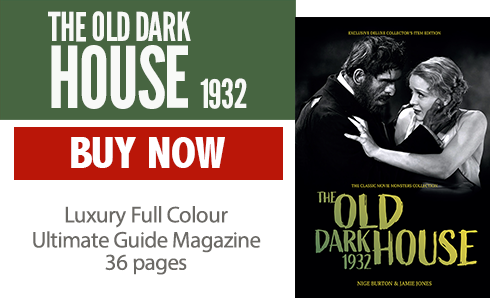 Whale's final professional project was directing Pagan in the Parlour in 1951, a farce about two New England spinsters who are visited by a Polynesian whom their father, when shipwrecked years earlier, had married. The production had a two week premiere in Pasadena, and plans were made to take it to New York, but Whale suggested going to London with it first. Before opening the play in England, he decided to tour the art museums of Europe and, while in France, he renewed his acquaintanceship with former friend and colleague Curtis Harrington, whom he had originally met in 1947. While visiting Harrington in Paris, Whale frequented several gay bars, and at one met a 25 year old bartender called Pierre Foegel. Whale was smitten, and hired Foegel as his chauffeur, but Harrington believed him nothing but "a hustler out for what he could get".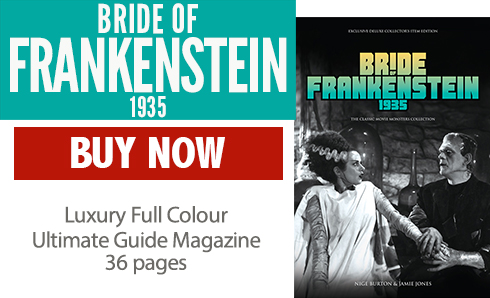 The two settled into a romantic routine until Whale suffered a TIA; it was a prelude to a much larger stroke for which he was hospitalised, where he was treated for depression with electric shock therapy.
Returning to California in 1952, Whale told Lewis that he planned to bring Foegel over the following year. Devasted, Lewis ended their twenty-three year relationship and moved out of their home, but still cared deeply for Whale, remaining his lifelong friend. Foegel moved in permanently with Whale in 1954, but needing more hospital treatment prompted the director to employ one of the male nurses as his live-in carer, a move which the jealous Foegel scuppered by promptly moving him out again. Whale's depression and symptoms worsened, and he privately lamented the fact that he had to rely so heavily on others as his mental faculties steadily diminished.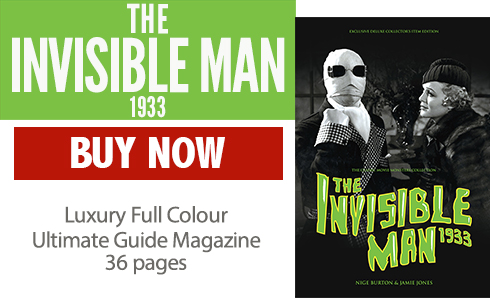 He was aged just 67 when his body was found in his pool on the morning of the 29th May, 1957, and his death was ruled as accidental. However, shortly before his own death in 1987, Lewis revealed that Whale had left a suicide note, which he had withheld in a final act of loyalty, but felt he could not take to his grave with him so decided to set the record straight. It read as follows:
To ALL I LOVE,
Do not grieve for me. My nerves are all shot and for the last year I have been in agony day and night — except when I sleep with sleeping pills — and any peace I have by day is when I am drugged by pills.
I have had a wonderful life but it is over, and my nerves get worse and I am afraid they will have to take me away. So please forgive me, all those I love and may God forgive me too, but I cannot bear the agony and it's best for everyone this way.
The future is just old age and illness and pain. Goodbye and thank you for all your love. I must have peace and this is the only way.
Jimmy
James Whale was cremated, and his ashes interred in the Columbarium of Memory at Forest Lawn Memorial Park, Glendale. When David Lewis died in 1987, his ashes were interred in a niche across from Whale's.