Product Description
Limited edition reprint.
The Frankenstein 1931 Ultimate Guide evokes the brochure you might have bought at the cinema in 1931!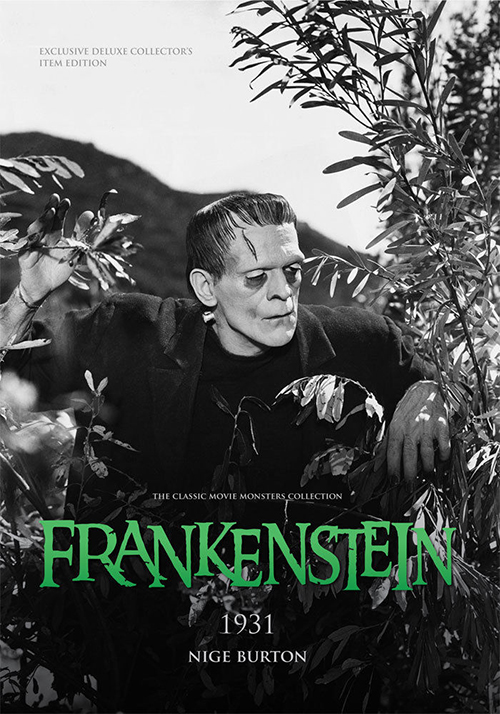 This beautiful Ultimate Guide magazine, a limited edition reprint of the second in the Classic Movie Monsters Collection, celebrates James Whale's iconic 1931 production of Frankenstein, the film which catapulted Boris Karloff to international stardom overnight. Called simply Frankenstein 1931, it is beautifully written and illustrated with a wealth of stills and posters. This beautiful and unique publication is printed in rich full colour throughout – lending even black and white images a depth that's hard to match – while the cover features a glorious gloss finish.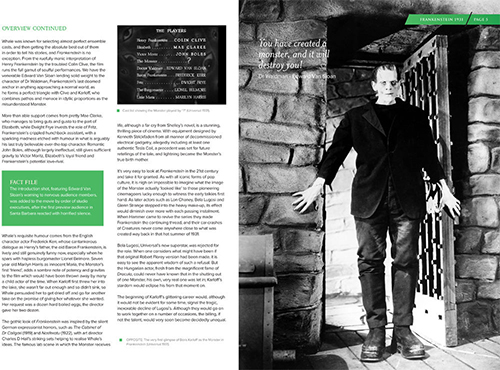 Author and horror film historian Nige Burton traces the film's shaky beginnings through to the cinematic masterpiece it became, looking at the source material and various stage and screen adaptations which led to the Frankenstein we know and love. Within these lovingly designed pages you'll discover the backstory behind one of horror cinema's all-time icons, as well as the diverse and often tragic histories of its key cast and crew members.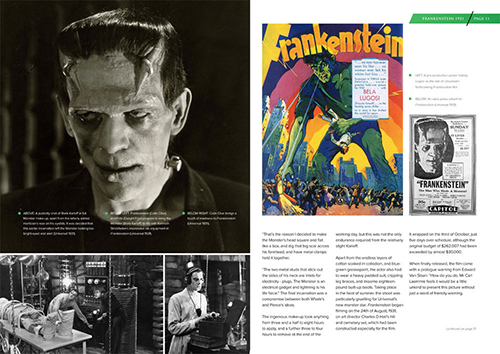 This luxurious Frankenstein magazine guide is packed with beautifully restored stills, posters and artwork. Each page bursts with information, facts and trivia, bringing the story of this legendary horror movie to life and giving you a greater understanding of how Mary Shelley's powerful story became one of the most beloved cinematic events of all time.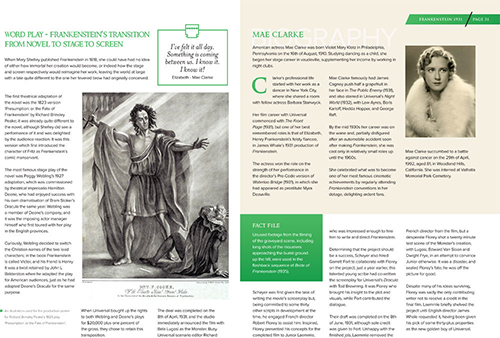 Throughout the guide you'll discover biographies of key cast and crew members, each of which offers further detail on the way the movie took shape on the screen. This Frankenstein magazine guide really is the perfect reference guide for any fan of Boris Karloff's seminal performance.
36 pages
A4
Full colour throughout
Luxury gloss cover