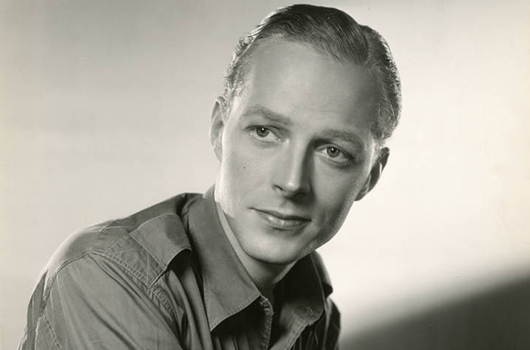 Douglas Walton
Douglas Walton was born John Douglas Duder in Toronto, Canada on the 16th of October, 1910.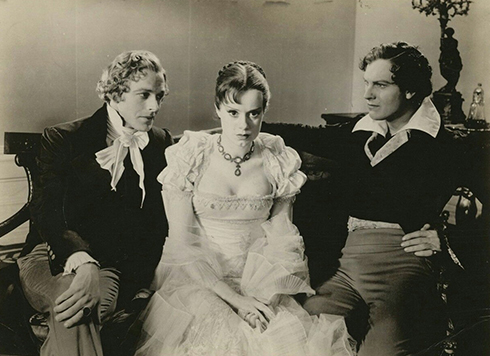 Percy Bysshe Shelley (Douglas Walton) and Lord Byron (Gavin Gordon) encourage Mary Shelley (Elsa Lanchester) to continue her tale in Bride of Frankenstein (Universal 1935)
His acting career began on the stage and frequently saw him portray urbane English gentlemen. Making the leap into movie work at the dawn of the sound era, he took uncredited roles in movies such as Always Goodbye (1931), Dr Jekyll and Mr Hyde (1931, as a student) and Scarface (1932).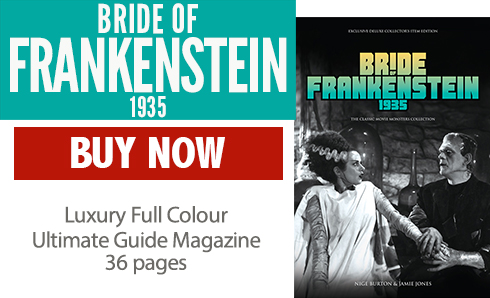 More substantial fare followed with the likes of The Count of Monte Cristo and Charlie Chan in London (both 1934), but it was the following year's Bride of Frankenstein that would make the biggest impression on horror movie fans. As Percy Bysshe Shelley in the prologue sequence, he helped to ramp up the tension as Mary Shelley (Elsa Lanchester) prepared to reveal the next part of her terrifying tale. The same year, he appeared in the Charles Laughton / Clark Gable retelling of Mutiny on the Bounty.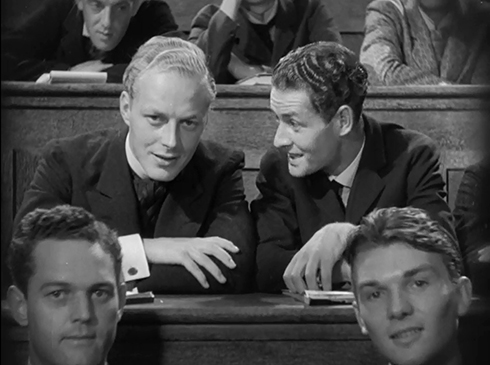 Douglas Walton as the young blond student in Dr Jekyll and Mr Hyde (Paramount 1931)
His later work included a small part in Bette Davis film noir The Letter (1940), Murder, My Sweet (1944) and The Picture of Dorian Gray (1945). He passed away on the 15th of November, 1961.