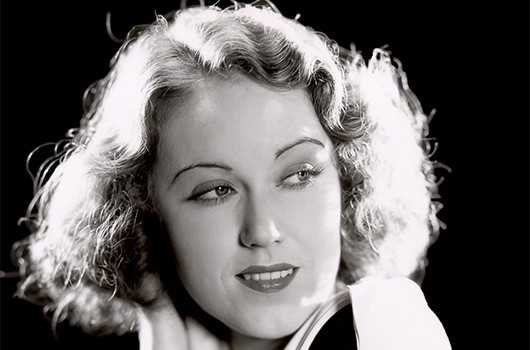 Fay Wray
Vina Fay Wray was born near Cardston, Alberta on the 15th of September, 1907, to an American mother and English father.
Her early life was spent moving between Lark, Utah and Salt Lake City, but the family soon settled in Hollywood, where Wray attended high school. Her acting career began in 1923 at the age of sixteen, in a short historical film; two years later, a major role in The Coast Patrol enhanced her CV as well as giving her much-valued exposure.
Under contract to Universal, Wray was a familiar face in westerns, but was unknowingly on the threshold of the big time, as evinced by her selection as one of 1926's WAMPAS Baby Stars. The next year, she was signed by Paramount, and 1928 saw her cast in her first leading role, in Erich von Stroheim's The Wedding March; while the movie proved an expensive flop, Wray found the experience a positive and rewarding one.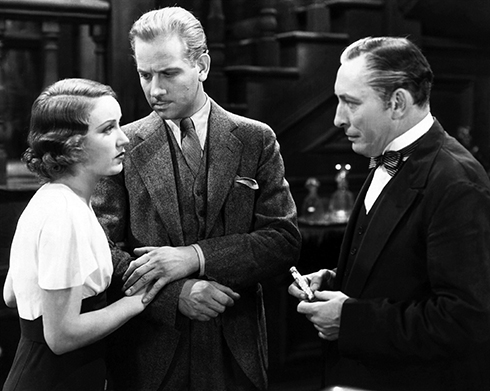 Fay Wray, Melvyn Douglas and Lionel Atwill find themselves tangled in the mystery of The Vampire Bat (Majestic 1933)
Successfully navigating the transition from the world of silent movies to the new breed of talkies, Wray soon found herself moving between studios and finding a particular niche in the horror genre. As Joan Xavier in Doctor X (1932), she played opposite noted horror star Lionel Atwill, and would appear alongside him again in The Vampire Bat (1933) and Mystery of the Wax Museum (1933).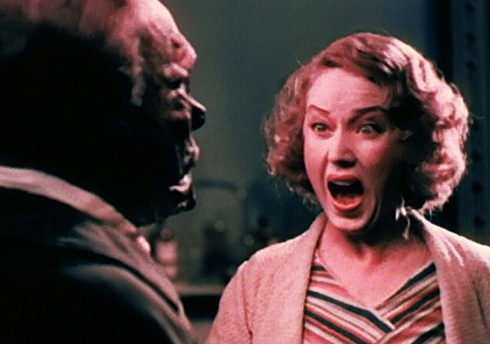 Charlotte Duncan (Fay Wray) sees the real Ivan Igor (Lionel Atwill) in Mystery of the Wax Museum (Warner Brothers 1933)
She soon settled under contract to RKO and was cast in tense human-hunting thriller The Most Dangerous Game (1932). The movie's jungle sets were soon appropriated for parallel filming for Wray's next RKO movie, a daring and groundbreaking film whose title changed several times throughout its pre-production, but would eventually be named King Kong (1933).
---
Discover the King Kong 1933 Collector's Item Ultimate Guide Magazine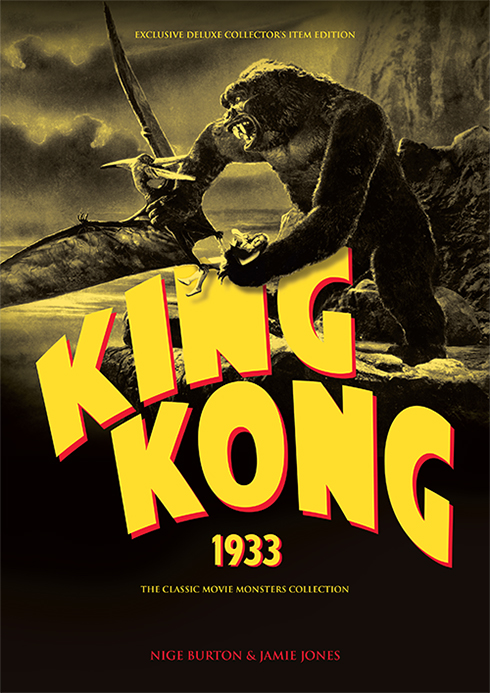 "Absolutely knockout. This is the best magazine that I have ever seen dealing with the original King Kong film."

Val Denham, Yorkshire, UK
Within the pages of this luxury King Kong magazine you'll find in-depth articles telling the story of the making of King Kong, its impact on cinemagoers on the time and its lasting legacy and influence on pop culture. Our King Kong magazine guide takes you right to the heart of the action, and has been studiously written and compiled by your usual Ultimate Guide authors, Nige Burton and Jamie Jones. The pair have raided the archive to bring you many rare and often unseen stills and posters which capture the very essence of Merian C Cooper's sensational masterpiece, and each one is reproduced faithfully to the unbeatable high standard you're used to.
"A beautifully made film brochure, well worth buying if you are a fan of the original King Kong film."

Andrew Hosegood, West Sussex, UK
"Great images, loads of info – well worth every penny."
Susan Clark, Kent, UK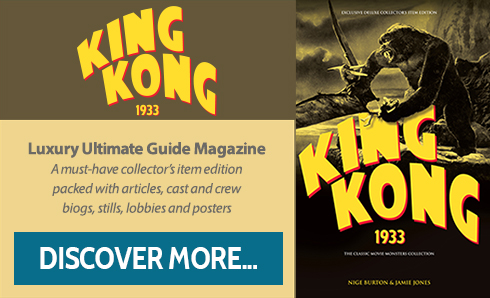 ---
It was one of eleven pictures Wray appeared in that year, but King Kong was more than a successful movie; it became a cultural phenomenon. The actress' performance as Ann Darrow – in particular her frequent piercing shrieks of terror – served as the template for the concept of the 'scream queen', setting the standard against which all damsels in distress would be measured thenceforth.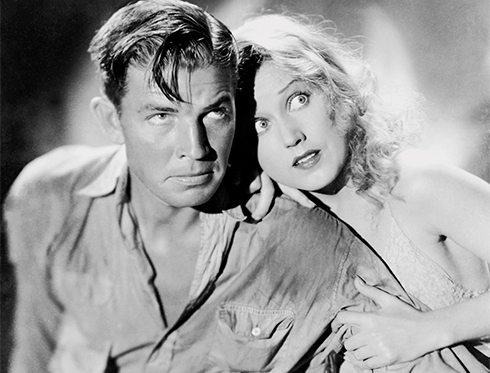 Bruce Cabot as Jack Driscoll and Fay Wray as Ann Darrow in King Kong (RKO 1933)
Her sojourn atop the Empire State Building would prove to be the high point of Wray's career in both literal and figurative terms. While 1934 saw her appear in another eleven films, none captured the public's imagination or reaped financial rewards in the same way King Kong had done. As movie roles dwindled in the 1940s, she moved into television, securing a starring role in ABC sitcom The Pride of the Family from 1953 to 1954, as well as other minor parts. She was also a playwright, with two plays to her name.
Wray's personal life was punctuated by highs and lows. A painful 1939 divorce from novelist and filmmaker John Monk Saunders left her to bring up a daughter alone, although young Susan was later adopted by Wray's second husband, screenwriter Robert Riskin, with whom she had two more children. Following Riskin's death in 1955, she married neurosurgeon Sanford Rothenberg, whom she also outlived.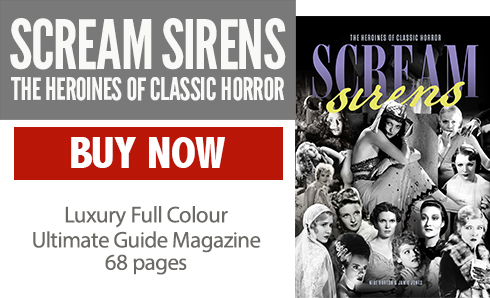 Often nicknamed 'Queen of the Bs', Wray found herself cast in low-quality movies throughout the 1950s, and made her final film appearance in TV movie Gideon's Trumpet (1980). The varying quality of the productions she appeared in did not, however, detract from her status as movie royalty. Forever associated with King Kong, she became an icon of cinema's pioneering golden age and remained hugely grateful to the movie's legacy, frequently referring to Kong himself as a good friend.
Fay Wray passed away peacefully in her sleep on the 8th of August, 2004. Two days later, the lights of the Empire State Building were extinguished for 15 minutes in tribute to a woman whose impassioned performance over 70 years before had given the landmark new meaning.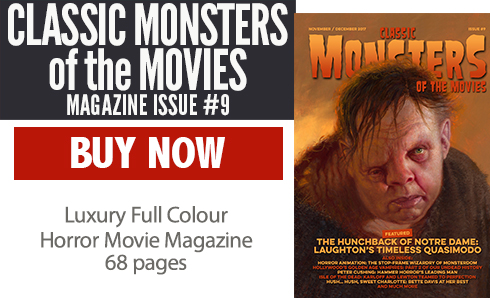 Check out the feature on stop-motion horror movie animation in Classic Monsters of the Movies issue #9