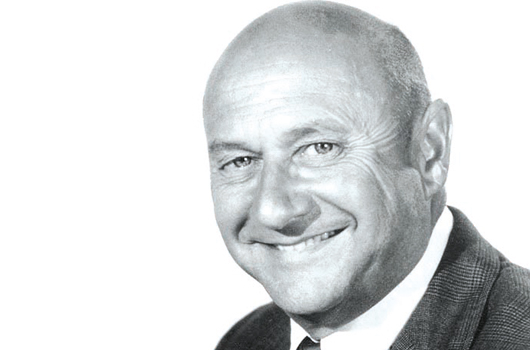 Donald Pleasence
Donald Henry Pleasence was born in Worksop, Nottinghamshire on the 5th of October, 1919.
His acting career began with a placement at the Jersey Repertory Company but was put on hold by World War II, during which he was imprisoned in the notorious Stalag Luft I prisoner-of-war camp.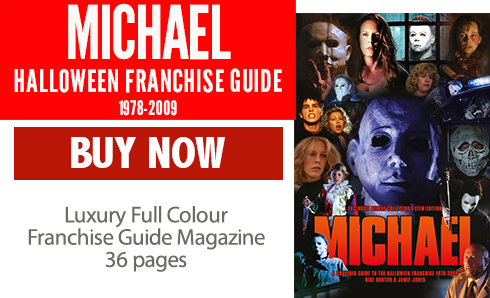 His uncannily piercing eyes and delicate enunciation combined with his flair for characterisation to secure him an abundance of stage work after the war. Starting with repertory theatre and enjoying spells on Broadway in productions including Anthony and Cleopatra, he returned to the UK and moved into television in 1946.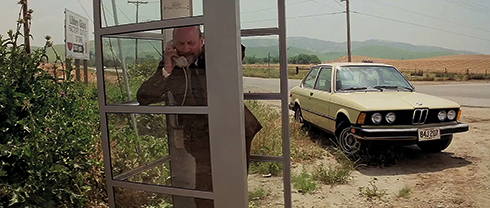 Dr Sam Loomis (Donald Pleasence) tries to contain the marauding Michael Myers in Halloween (Compass 1978)
His career was packed with intense, often insane characters across both film and television. He appeared with future Hammer star Peter Cushing in Nigel Kneale's 1954 adaptation of Nineteen Eighty-Four, reprising the role of Parsons in the 1956 movie version. In 1960 he played circus owner Vanet in Circus of Horrors. His wartime experiences informed his portrayal of visually-impaired forger Blythe in The Great Escape (1963); four years later, he appeared as Bond villain Blofeld in You Only Live Twice (1967), and in 1973 he gave a whole generation of children nightmares as the deathly voice-over of the public information film Lonely Water.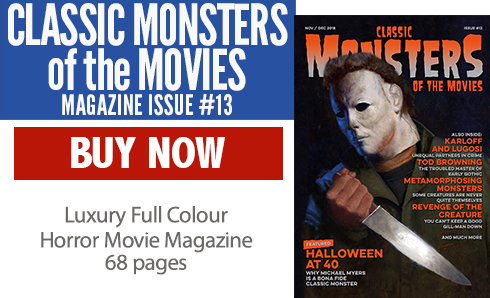 For many horror fans, though, he is best remembered as Dr Samuel Loomis, the voice of admittedly often hysterical reason in the Halloween series. From his first appearance in Halloween (1978) through to his series swansong in Halloween: The Curse of Michael Myers (1995; the movie was dedicated to his memory), he brought a plausible gravitas to the victim-laden proceedings.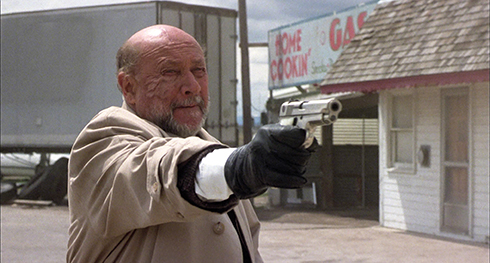 Dr Loomis (Donald Pleasence) tries to prevent Michael Myers' return to Haddonfield in Halloween 4: The Return of Michael Myers (Galaxy 1988)
Donald Pleasence married four times and had five daughters. He died on the 2nd of February, 1995 at the age of 75.