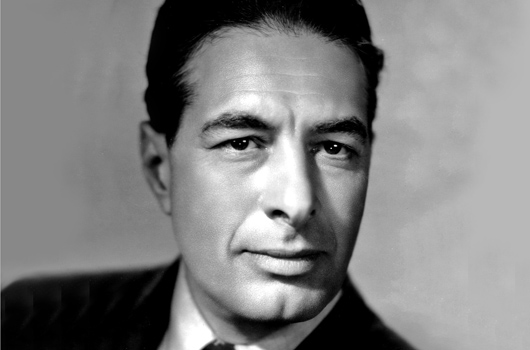 Irving Pichel
Irving Pichel was born in Pittsburgh, Pennsylvania on the 24th of June, 1891 into a Jewish family and attended the city's Central High School, where one of his contemporaries was future Pulitzer Prize-winning playwright George S Kaufman; the two went on to work together on a play entitled The Failure.
After graduating from Harvard University in 1914, Pichel became musical director of San Francisco's prestigious Bohemian Club, a private club for artists. His evident talents, which included working to organise the Club's influential annual summer pageant, led to his being hired by playwright Wallace Rice to play the narrator in the play Primavera, the Masque of Santa Barbara in 1920.
He founded the Berkeley Playhouse in 1923, serving as its director until 1926 before moving to Los Angeles, where he studied at the Pasadena Playhouse and gained attention for his performance in the title role of the theatre's 1927 production of the play Lazarus Laughed.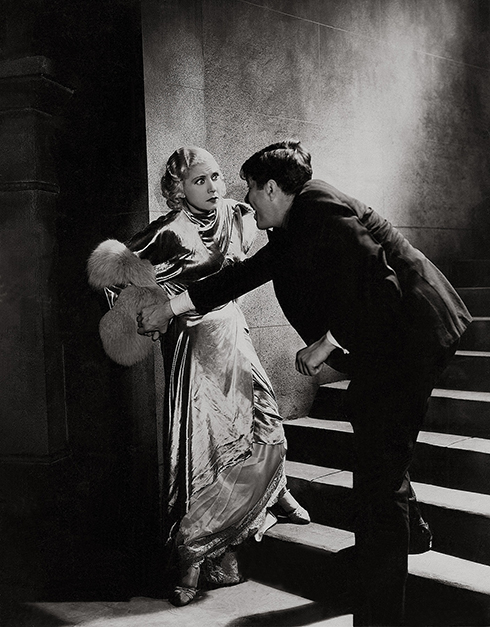 A tense moment between Laura (Lilyan Tashman) and Philip (Irving Pichel) in Murder by the Clock (Paramount 1931)
As the age of the silents waned, studios were on the lookout for theatre-trained actors to star in the new talking pictures. Pichel signed with Paramount, making his film debut in 1930's The Right to Love, and carved out a successful niche as a character actor. His wildly diverse roles took him from the part of simple-minded Philip in Murder by the Clock (1931) to Fagin in Oliver Twist (1933) and, in one of the roles for which he is best remembered, morbid servant Sandor in Universal horror classic Dracula's Daughter (1936). His deep, resonant voice also went on to secure him narration voice-over work in films such as She Wore a Yellow Ribbon (1949).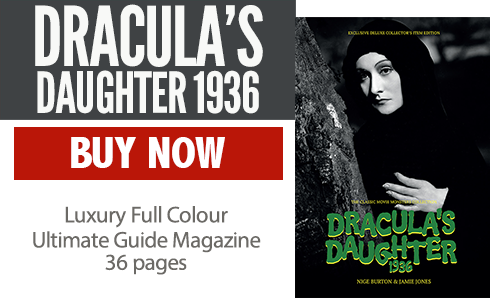 As time passed, he largely forsook acting in favour of working as a director. His projects included hunting thriller The Most Dangerous Game (1932) and She (1935) but he soon moved into topical territory and helmed a number of successful war films such as The Moon is Down (1943) which was based on a John Steinbeck novel, starred Sir Cedric Hardwicke and also marked the screen debut of Natalie Wood, whom Pichel had discovered.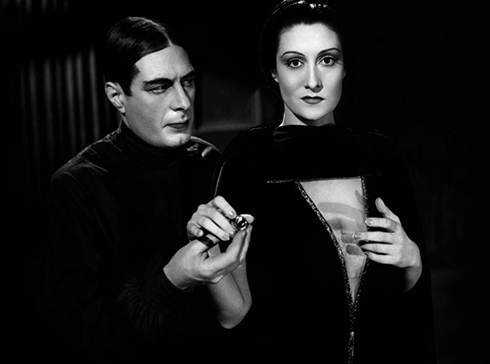 Sandor (Irving Pichel) attends the Countess Marya Zaleska (Gloria Holden) in Dracula's Daughter (Universal 1936)
In 1947 he was subpoenaed and investigated by the House Un-American Activities Committee; though the facts of whether or not he was a communist remain unclear, and he was not called to testify, the process took a huge toll on his health. He continued to work, taking charge of films like highly-regarded 1950 science fiction movie Destination Moon, which pioneered the use of realistic scientific detail as part of a fictional story and won the Academy Award for Best Special Effects.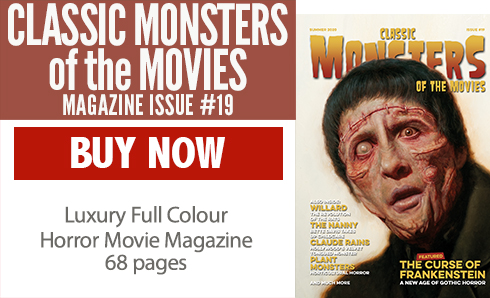 Check out our Star Spotlight feature on Irving Pichel in Classic Monsters of the Movies issue #19
Having been blacklisted by the Hollywood community, he was eventually forced to leave Tinseltown, and his final projects came with two European independent films. Married to Violette Wilson, with whom he had three sons, he died of a heart attack on the 13th of July, 1954, just after the completion of his final film, that year's Day of Triumph.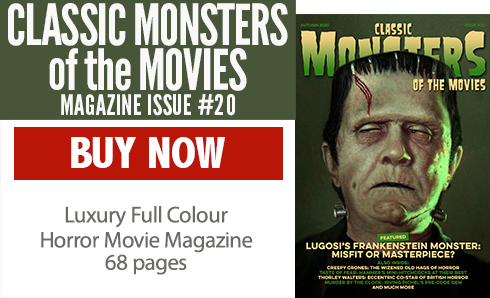 Classic Monsters of the Movies issue #20 features a profile on Paramount's Murder by the Clock (1931)