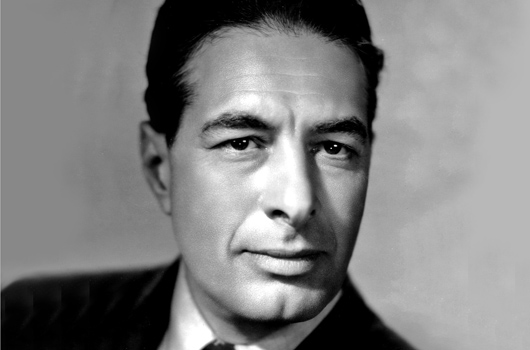 Irving Pichel
Irving Pichel, the American actor and director, was born on the 24th of June, 1891 in Pittsburgh, Pennsylvania.
Cutting his theatrical teeth as technical director for the Bohemian Club's summer pageants, he was soon seconded to Wallace Rice as the narrator in Primavera, the Masque of Santa Barbara, in 1920. Pichel further made his mark as the title character in the revered Pasadena Playhouse production of Eugene O'Neill's 1927 play, Lazarus Laughed.
He is remembered onscreen for playing the seedy roadhouse proprietor in The Story of Temple Drake, and Fagin in Oliver Twist, both made in 1933, but we remember him here for his roles in Murder by the Clock (1931), Return of the Terror (1934) and as psychotic manservant Sandor in Dracula's Daughter (1936).
In the US's second Red Scare of 1947, Pichel unfortunately found himself subpoenaed by the House Un-American Activities Committee as one of the 'Hollywood Nineteen' and, although not called to testify, he was nonetheless blacklisted. He avoided the blacklist by leaving the States, not returning until 1954 to direct the B-picture Day of Triumph, about the life of Christ. He died very soon after the film was completed, on the 13th of July, 1954, and didn't get to see its premiere.
He was survived by his wife, Violette Wilson, and their three sons, Pichel Wilson, Julian Irving, and Marlowe Agnew.