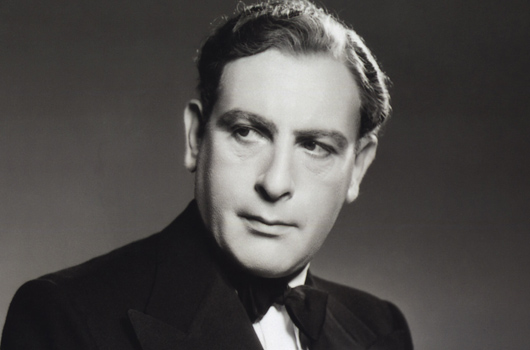 Cedric Hardwicke – English genteelness in the world of horror
Cedric Hardwicke – or, to be more correct, Sir Cedric Webster Hardwicke – was born in the English town of Lye on the 19th of February, 1893.
The son of a doctor, Cedric Hardwicke intended to train in the medical profession, but enrolled at RADA after failing the examinations for medical school – a fortuitous circumstance not just for horror fans, but for the performing arts in general. He made his stage debut at London's Lyceum in 1912 and quickly made an impression, touring the provinces as well as South Africa and Rhodesia as part of Frank Benson's theatre company. A slew of Shakespearean roles followed, allowing him to further hone his skills.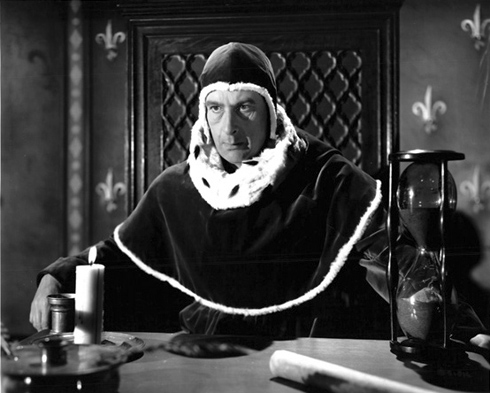 Cedric Hardwicke as the villainous Frollo in The Hunchback of Notre Dame (RKO 1939)
Following his service during World War I, Cedric Hardwicke joined the Birmingham Repertory Company and went on to perform regularly on the London stage. His performances of works by George Bernard Shaw were particularly renowned, earning plaudits from Shaw himself and further cementing Hardwicke's own standing.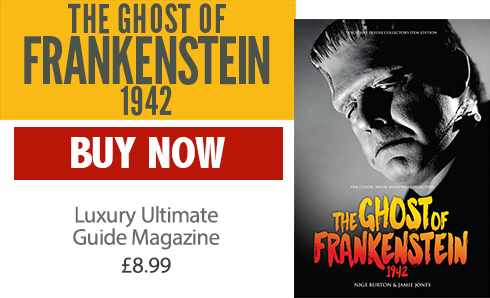 The 1930s saw Cedric Hardwicke move from the stage into television and film work in a veritable cornucopia of roles. His first foray into the world of horror came in 1933 with his performance in The Ghoul, opposite Boris Karloff and Ernest Thesiger. In 1936, at the age of just 41, Hardwicke became the youngest actor to be knighted – a gesture indicative of the calibre of his work, at a time when such an honour was rarely bestowed on an actor.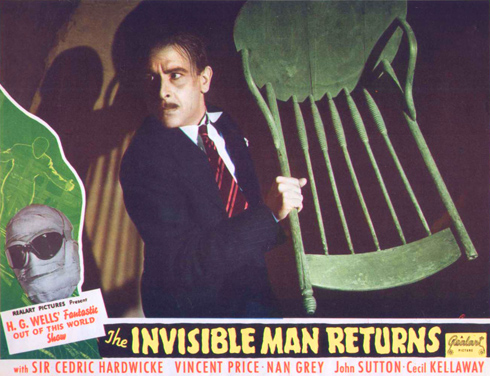 Cedric Hardwicke features in this re-release lobby card for The Invisible Man Returns (Universal 1940)
Relocating permanently to the US, Cedric Hardwicke found himself in great demand, and it was here that his career became more tightly bound up with the world of horror movies, with his appearance (alongside Charles Laughton) as Frollo in The Hunchback of Notre Dame (1939). Shortly afterwards, he starred in The Invisible Man Returns (1940) with Vincent Price. Roles in the likes of The Ghost of Frankenstein (1942), Invisible Agent (1942) and as the narrator in Albert Lewin's eerie The Picture of Dorian Gray (1945) placed Cedric Hardwicke firmly on the roster of horror movie staples.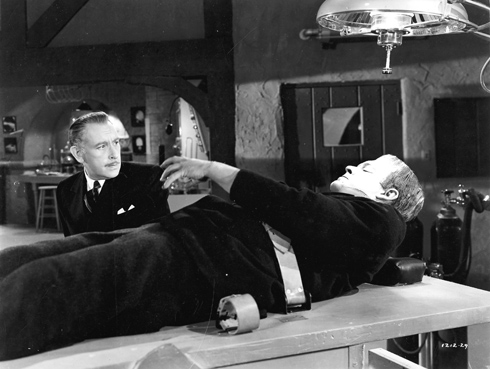 Cedric Hardwicke as Ludwig, the second son of Frankenstein, opposite Lon Chaney's Monster in The Ghost of Frankenstein (Universal 1942)
Married twice, Cedric Hardwicke died of cancer in New York on the 6th of August, 1964. He was buried in Golders Green Crematorium in London, but the Hollywood Walk of Fame has a star bearing his name, allowing this quintessentially English actor to make his mark on Tinseltown to this day.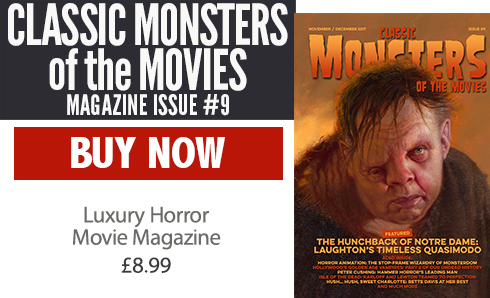 Issue #9 of Classic Monsters of the Movies has an in-depth feature on 1939's The Hunchback of Notre Dame