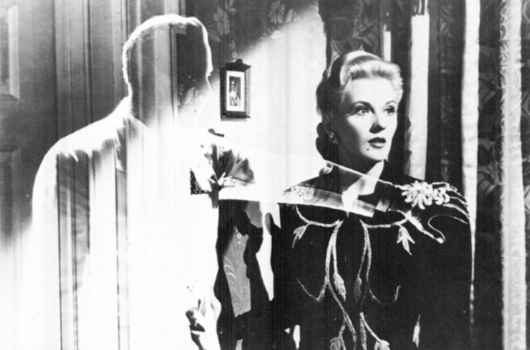 Invisible Agent (Universal 1942)
Universal's sci-fi espionage movie Invisible Agent received its premiere on the 31st of July, 1942.
Directed by Edwin L Marin, the film gives the core theme a contemporary twist by placing the grandson of the original Invisible Man into the role of an undercover agent, forced to head behind enemy lines after the discovery that he still holds the secret invisibility formula from years before.
Jon Hall stars in Invisible Agent as titular agent Frank Raymond, and is ably assisted by Ilona Massey as his double-agent love interest Maria Sorenson, and Peter Lorre as sinister Baron Ikito. Scripting duties went to Curt Siodmak, whose skill with all things unseen had already made itself evident in The Invisible Man Returns two years earlier. Siodmak's own experiences as a refugee from Nazi Germany gave the film an unequivocally anti-Nazi tone, with the nefarious Germans presented as blundering idiots.
The apparently uncharacteristic topical subject matter of Invisible Agent makes a lot of sense in context. As part of a collective effort made by Hollywood to boost morale during World War II, the movie helped to motivate troops with its depiction of heroism in the face of Teutonic terror.