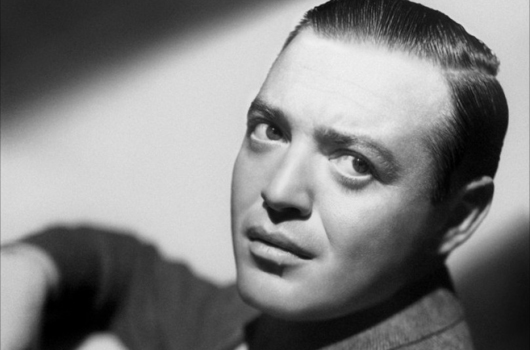 Peter Lorre
Austro-Hungarian actor Peter Lorre was born László Löwenstein of Jewish descent on the 26th of June, 1904 in the town of Rózsahegy, Hungary, now Slovakia.
His mother, Elvira Freischberger, died when Lorre was four years old, and his father, Alajos Löwenstein, went on to marry her best friend, Melanie Klein. After years of a difficult relationship with his stepmother, Lorre ran away from home at the age of seventeen, working in theatre in Vienna, Breslau and Zurich, before taking his career to Berlin where he worked with Bertolt Brecht.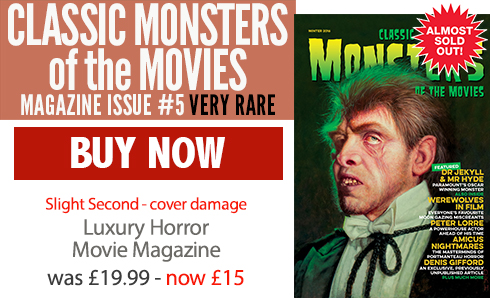 Lorre's height of just 5 feet 5 inches led to his being cast in atypical lead roles, usually as sinister criminals. His breakthrough came in 1931, when he played the menacing child killer in Fritz Lang's M. The film's climax was later hijacked and ill-used in the Nazi propaganda film The Eternal Jew (1940).
Fleeing Nazi Germany as Hitler gained popularity in the 1930s, Lorre repaired first to Paris and then to London, where he was cast in Alfred Hitchcock's The Man Who Knew Too Much (1934) based on his performance in M. Hitchcock used him again for 1936's Secret Agent.
Moving to Hollywood to seek his fortune, he appeared with Colin Clive in Karl Freund's Mad Love (1935), a remake of The Hands of Orlac (1924). From 1937 through to 1939 he played the lead role in the Mr Moto movies, which he later came to disown. He was originally intended to play the role of Wolf in Son of Frankenstein (1939) but turned it down, believing his villainous roles were behind him, and it ultimately went to Basil Rathbone.
Peter Lorre's successful pairing with Sydney Greenstreet in The Maltese Falcon (1941) and Casablanca (1942) led to the pair making a further seven films together. He went on to play Dr Einstein in Arsenic and Old Lace (1944) but the post-war years were not kind to him, and his career declined as his weight increased.
In the 1960s, Lorre added further titles to his horror resumé by working on several low-budget Roger Corman films including Tales of Terror (1962) and The Raven (1963), both of which were based on Edgar Allan Poe stories. He also appeared alongside fellow horror stars Boris Karloff, Vincent Price and Basil Rathbone in The Comedy of Terrors (1963).
Married three times throughout his life, Lorre had only one child, Catharine, who survived a planned abduction and murder by serial killer Kenneth Bianchi purely by virtue of her father's identity.
Chronic gallbladder troubles plagued Peter Lorre throughout his life, and he fought a long battle to deal with the agony of the condition coupled with the difficulties of addiction to the morphine he was prescribed for pain control. He died of a stroke on the 23rd of March, 1964; Vincent Price read the eulogy at his funeral, and his ashes were interred at the Hollywood Forever Cemetery in Hollywood, California. He has a star on the Hollywood Walk of Fame.