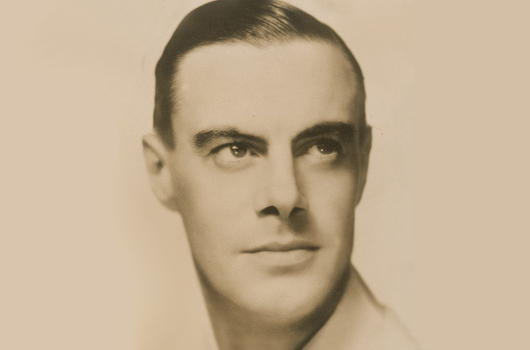 Colin Clive
English actor of stage and screen, Colin Clive, died on the 25th of June, 1937, aged just 37.
Although most famously remembered for playing Dr Frankenstein in James Whale's Frankenstein (1931) and Bride of Frankenstein (1935), it was his stage and film portrayal of the tormented alcoholic Captain Stanhope, a role which tragically mirrored his own life, in Journey's End (1930) which kickstarted his career.
Both stage and screen versions of the R C Sherriff masterpiece were also directed by Whale.
Born in Saint-Malo, France, on the 20th of January, 1900, Colin Clive attended Stonyhurst College and, subsequently, the Royal Military Academy Sandhurst, where an injured knee disqualified him from military service and played a large part in his becoming a stage actor.
From June 1929 until his death, Clive was married to actress Jeanne de Casalis. She did not make the move to Hollywood with her husband, and speculation was rife that she was secretly a lesbian and Clive a homosexual, making them essentially a lavender couple. However, Whale's longtime partner, producer David Lewis, emphatically states the the actor was not gay.
Colin Clive's alcoholism took control of his life and his health, and he died from severe complications of tuberculosis. His cenotaph is at Chapel of the Pines Crematory, his ashes having been scattered at sea in 1978, after spending over 40 years unclaimed in the basement of the funeral home where his body was brought after his death.