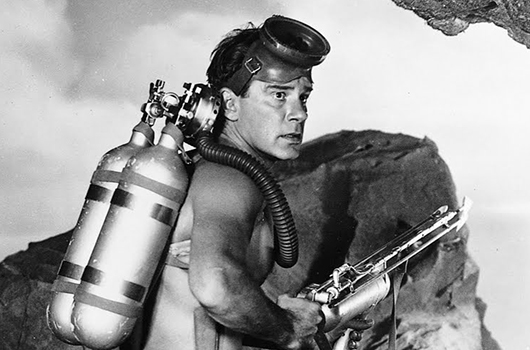 Richard Carlson
Born in Albert Lea, Minnesota on the 29th of April, 1912, Richard Dutoit Carlson studied at the University of Minnesota and earned a Master's Degree in English.
With his skills tending more towards performance than academia, he worked as a drama teacher before taking to the stage. Cast by David O Selznick in 1938 comedy The Young in Heart, he moved to California where he freelanced between studios. Roles in movies such as The Little Foxes (1941) with Bette Davis laid the foundations for what seemed a bright future amongst the leading names of the time.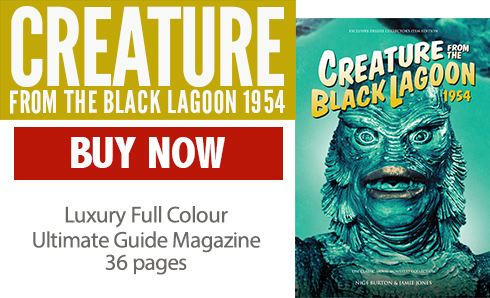 After serving in World War II, he found it difficult to pick up where he had left off, and it was not until 1950's lavish Technicolor adaptation of King Solomon's Mines that he became a more attractive proposition to studios.
The 1950s saw him emerge as something of a poster boy for the burgeoning science fiction genre. Beginning with cautionary tale The Magnetic Monster (1953), he went on to star in cult favourite It Came From Outer Space (1953). As Dr David Reed in 1954's Creature from the Black Lagoon, he gave a convincing performance as a man of science whose altruistic thirst for knowledge clashes against the pressure to exploit the world for profit.
Carlson became a familiar face on television, largely thanks to his long-running leading role in spy thriller series I Led Three Lives. He would enjoy numerous guest roles in TV series such as Bonanza and The FBI throughout the 1960s and 70s. Retiring from acting in 1975, he died on the 25th of November, 1977 after suffering a cerebral haemorrhage. He was survived by his wife Mona and two sons, Richard and Christopher.