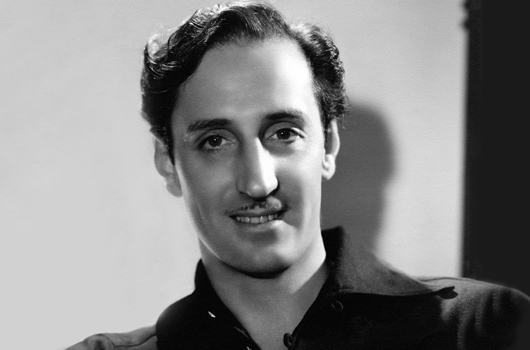 Basil Rathbone
The 13th of June 1892 saw the birth of Philip St John Basil Rathbone, whose name would become synonymous in later years with elegant swordfights, a diverse career on stage and screen, and – perhaps most iconically of all – a deerstalker hat.
Born in Johannesburg to English parents, Rathbone left the country of his birth at the age of three, when his father was accused by the Boers of being a spy. The family settled in England, and Rathbone was educated at Repton School in Derbyshire, where he showed more aptitude for (not to mention interest in) sports, particularly fencing. His school years also saw Rathbone discover a love for the theatre, but his father urged him to spend a year in business after graduation, in the hope that this would quell his burgeoning passion for the theatrical. The younger Rathbone worked as an insurance clerk for precisely one year before joining the acting troupe managed by his cousin.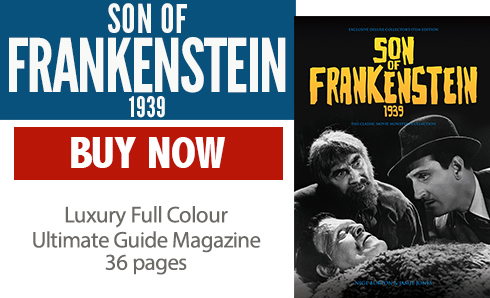 Rathbone's rapid progress in the theatrical world included numerous Shakespearean roles, but his career was curtailed by his being called up in 1915 for military service in the First World War, during which he served in the London Scottish Regiment alongside future professional colleagues Claude Rains, Herbert Marshall and Ronald Colman at various times. However, this period also brought personal tragedy, as Rathbone's younger brother John was killed in action in 1918. This event is believed to have prompted Rathbone to persuade his superiors to change the way his scouting duties were executed. Instead of night missions, Rathbone and his colleagues were heavily disguised "to resemble trees", and carried out their duties during daylight. Fraught with danger as it was, this move was a successful one, and led to Rathbone being awarded the Military Cross for his bravery.
Following the war, Rathbone took once more to the stage in Stratford-on-Avon, London and eventually Broadway. His debonair good looks and suave demeanour were capitalised on in such roles as Mr Murdstone in David Copperfield (1935) and possibly his best-remembered villain, Sir Guy of Gisbourne in The Adventures of Robin Hood (1938).
It was at this point that Rathbone's links with the horror world were forged in earnest, with his appearance as scientist Wolf in Son of Frankenstein (1939). That same year, he portrayed Richard, Duke of Gloucester in Tower of London (1939) as well as creating the role with which his name is forever linked, that of Sherlock Holmes in both The Hound of the Baskervilles (1939) and The Adventures of Sherlock Holmes (1939).
The role of Arthur Conan Doyle's super sleuth, accompanied by Nigel Bruce as Dr Watson, became so popular that a total of twelve more movies, as well as a radio series, were made in the coming years, before Rathbone's concerns that he was being typecast steered him away from the character and back to Broadway. His later career involved a variety of movie roles, including The Black Cat (1941) and We're No Angels (1955), as well as continuing stage work. Notably, his appearance in The Comedy of Terrors (1964) helped to make the film the only one to feature the big four stars of American International Picture's horror movies: Rathbone himself, Boris Karloff, Vincent Price and Peter Lorre.
Basil Rathbone's successful lifelong career – not to mention a reputation for hosting lavish parties with his second wife Ouida Bergère – place him among the true elite of the showbusiness world, and three stars on the Hollywood Walk of Fame pay tribute to him. He died of a sudden heart attack on the 21st of July 1967 and was interred in a crypt in the Shrine of Memories Mausoleum at Ferncliff Cemetery, New York.