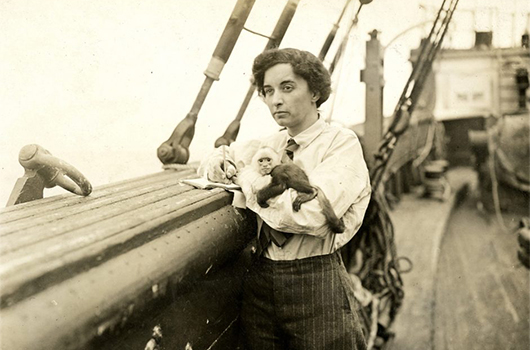 Ruth Rose
Writer, researcher and filmmaker Ruth Rose, famous for her role as the screenwriter for King Kong (1933), was born on the 16th of January, 1891.
She was an early and essential member of the New York Zoological Society's Department of Tropical Research, which had been created in the 1910s by Bronx Zoo Curator of Ornithology William Beebe; it stands as a pioneering milestone in the discipline now known as field biology. Beebe was among the very first to ditch laboratory and academic settings in order to study wildlife in its natural habitat, and was noted for being ahead of his time in employing women artists, writers, and historians as equal members of his team.
Rose began her time with the department as an artist on Beebe's 1921 expedition to British Guiana. By 1925, and after a number of expeditions, she is listed as Historian and Technicist, joining Beebe and 16 other scientific staff members aboard the 2,400-ton steam yacht Arcturus, embarking on the Society's ninth overall expedition, but its very first oceanographic endeavour. The subsequent six-month journey covered more than 13,600 miles, and sailed from Brooklyn on the 11th of February, landing at Norfolk, Bermuda, Panama, Cocos Island, and the Galápagos, before returning to New York on the 30th of July. Upon their return, Rose and Beebe co-authored 'The Arcturus Adventure', a crisply written and lavishly illustrated account of their explorations. While at sea, the team established 113 field stations, examined a "host of treasures, from the most microscopic beings which contribute to the surface luminescence of the sea, to a giant devilfish weighing more than a ton," and brought back more than 11,000 feet of film and hundreds of coloured plates and photographs.
---
Discover the King Kong 1933 Collector's Item Ultimate Guide Magazine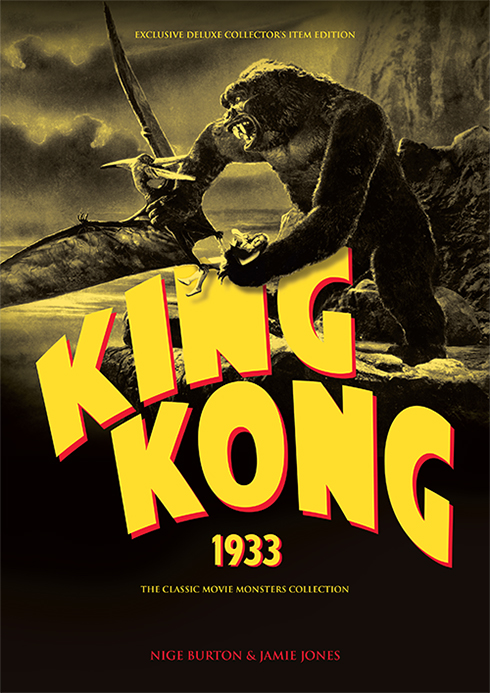 "Absolutely knockout. This is the best magazine that I have ever seen dealing with the original King Kong film."

Val Denham, Yorkshire, UK
Within the pages of this luxury King Kong magazine you'll find in-depth articles telling the story of the making of King Kong, its impact on cinemagoers on the time and its lasting legacy and influence on pop culture. Our King Kong magazine guide takes you right to the heart of the action, and has been studiously written and compiled by your usual Ultimate Guide authors, Nige Burton and Jamie Jones. The pair have raided the archive to bring you many rare and often unseen stills and posters which capture the very essence of Merian C Cooper's sensational masterpiece, and each one is reproduced faithfully to the unbeatable high standard you're used to.
"A beautifully made film brochure, well worth buying if you are a fan of the original King Kong film."

Andrew Hosegood, West Sussex, UK
"Great images, loads of info – well worth every penny."
Susan Clark, Kent, UK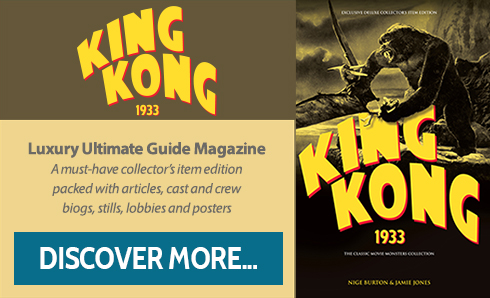 ---
Onboard the vessel, Rose met and fell in love with the trip's cameraman Ernest B Schoedsack, and once they had returned the pair soon married. It was in 1933 that Rose penned and Ernest co-directed with Merian C Cooper that year's blockbuster hit for RKO, King Kong. Opening in New York City on the 2nd of March, its release set an all-time attendance record for an indoor event. Rose is credited with the creation of the film's classic final line: "Oh, no, it wasn't the airplanes. It was beauty killed the beast." Her work on the script for King Kong made the film a lot faster-paced than its original treatment; she based the characters of Carl Denham and Jack Driscoll on Cooper and her husband respectively.
It might be said that Rose was born into the entertainment business, as her father was famed Broadway playwright, actor and director Edward E Rose. Following the success of King Kong, Rose wrote the screenplays for several other movies including The Son of Kong (1933), She (1935) and The Last Days of Pompeii (1935), with her last complete work being Mighty Joe Young (1949).
Ruth Rose died on the 8th of June 1978, aged 82; her death coincided with the birthday of her husband.
Main image: Ruth Rose takes notes while cuddling mascot Chiriqi on an expedition. Credit: Wildlife Conservation Society.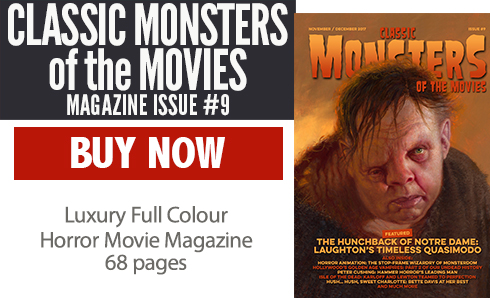 Check out the feature on stop-motion horror movie animation in Classic Monsters of the Movies issue #9