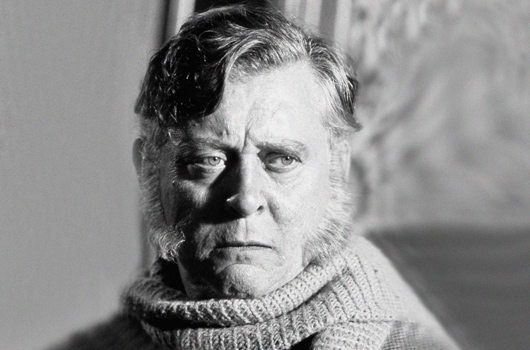 Michael Ripper
British character actor Michael Ripper, the Hammer stalwart who appeared in more of their films than any other actor, was born in Portsmouth, England, on the 27th of January, 1913.
As a child, Ripper was encouraged by his speech therapist father to participate in diction and public speaking competitions, a pursuit which ultimately led to his interest in theatre fostered by early stage appearances under the auspices of his father's amateur dramatics company.
At just 16, Ripper won a scholarship to London's Central School of Speech Training and Dramatic Arts, a move which saw him appear regularly on stage in a professional capacity until his film career started rather uneventfully in the 1930s, when he became a prolific star of the 'quota quickies'. Stage and film work continued in tandem until a thyroid operation in 1952 rendered him unable to project his voice, leaving him little option but to concentrate on cinematic projects.
His association with Hammer began in the late 1940s, but it was their revival of the gothic horror genre which saw him in turn play peasants, coachmen, sidekicks, innkeepers and police officers, usually with a masterly comic twist. Ripper appeared in no less than 35 Hammer features, but his notable horror roles were in The Revenge of Frankenstein (1958), The Mummy (1959), The Brides of Dracula (1960), Captain Clegg (1962), The Plague of the Zombies (1966) and The Mummy's Shroud (1967). His last horror role for the company was in Scars of Dracula (1970), and his final outing with them was in the comedy That's Your Funeral (1972).
Other appearances he is famous for include his role as the liftman in four of the St Trinian's films, the chauffeur in TV's Butterflies in the late 1970s and early 80s, Phunkey in The Pickwick Papers (1985) and Drones Porter in Jeeves and Wooster in the early 1990s.
Memory problems made life difficult for Ripper in the last years of his life, but didn't prevent him from attending several horror conventions on both sides of the Atlantic, appearing alongside Christopher Lee and Ingrid Pitt to the delight of his legions of fans.
After some years of increasingly failing health, Michael Ripper passed away on the 28th of June, 2000 aged 87, leaving behind a legacy of film roles which helped define the iconic brand that was Hammer Horror.