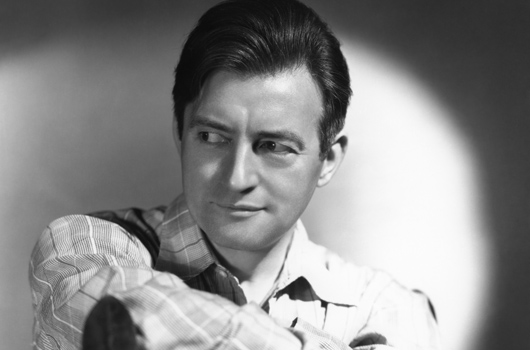 Claude Rains
English stage and screen actor William Claude Rains was born on the 10th of November, 1889 in Camberwell, London.
Rains grew up with what his daughter Jessica termed "a very serious Cockney accent and a speech impediment" but, after making his theatre debut at the age of 11 in Nell of Old Drury, RADA founder Sir Herbert Beerbohm Tree saw huge acting talent in him, and paid for the elocution lessons necessary for him to become a professional actor.
Rains later became a tutor at the Academy, where his students included John Gielgud, who later remarked, after the former had become an international star, "He was a great influence on me. I don't know what happened to him. I think he failed and went to America."
Rains was active in the London Scottish Regiment in the First World War, alongside fellow actors Basil Rathbone, Ronald Colman and Herbert Marshall. During his service he was involved in a gas attack, which left him virtually blind in one eye for the rest of his life. By the end of the conflict, he had worked his way up from the rank of Private to that of Captain.
The actor began his theatrical career in earnest in London once the war was over, eventually moving to Broadway in the late 1920s. His break into films came relatively late, and his first screen-test was unsuccessful, but his soft-cadenced, distinctive voice was noted, and won him the title role in The Invisible Man (1933), which turned out to be the kickstart he needed.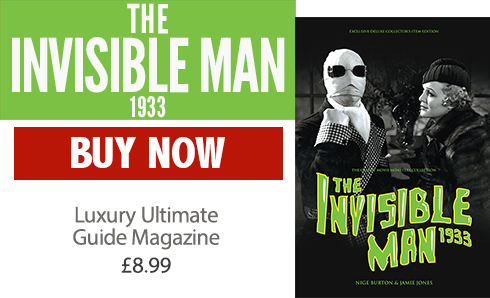 Although Universal tried to manoeuvre Claude Rains into a horror career after the success of The Invisible Man, he resisted, making a wide range of diverse hits which ultimately led to him being the first actor to receive a million dollar salary for his role of Julius Caesar in Caesar and Cleopatra (1945). He was Bette Davis's favourite co-star, and the pair made four films together, including Now, Voyager (1942) and Mr Skeffington (1944). His other notable horror credits were as Sir John Talbot in The Wolf Man (1941) and the title role of Phantom of the Opera (1943). To both these characters he brought his trademark restrained performances which still hold up today, a trait for which he thanked director Michael Curtiz, who had taken him to one side after hearing his failed screen test to "teach me the more understated requirements of film acting, or 'what not to do in front of a camera'".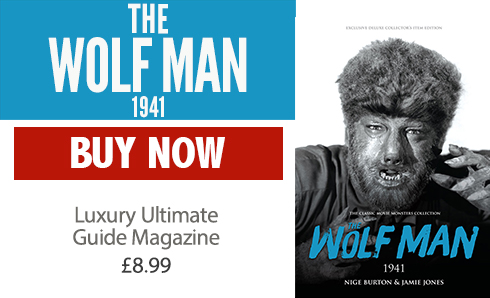 Rains became a naturalised citizen of the United States in 1939, and went on to marry six times, divorcing all but his last wife, Rosemary Clark Schrode, whom he survived. His only child, Jessica, was born to him and his fourth wife, Frances Propper, on the 24th of January, 1938.
Claude Rains died from an abdominal haemorrhage in Laconia on the 30th May, 1967, aged 77. He was buried at the Red Hill Cemetery in Moultonborough, New Hampshire.