Product Description
In stock for immediate shipping.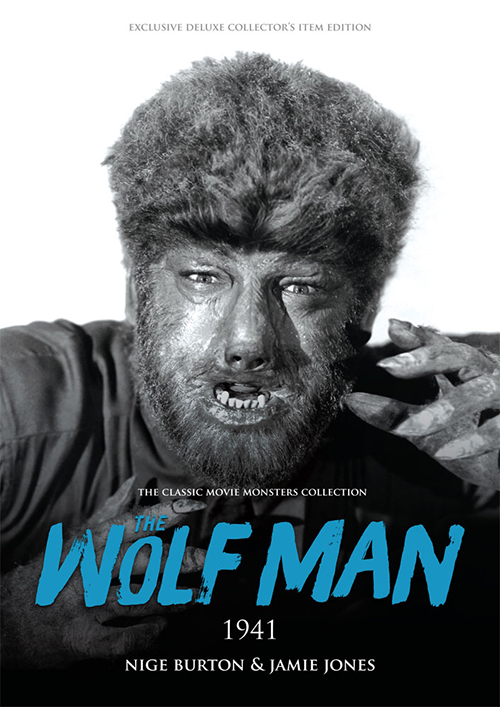 This book, the third in the Classic Movie Monsters Collection, celebrates George Waggner's seminal 1941 movie The Wolf Man, the film which created the first new Universal monster for ten years, and made a star out of Lon Chaney Jr. Called simply The Wolf Man 1941, it is beautifully written and illustrated with a wealth of stills and posters.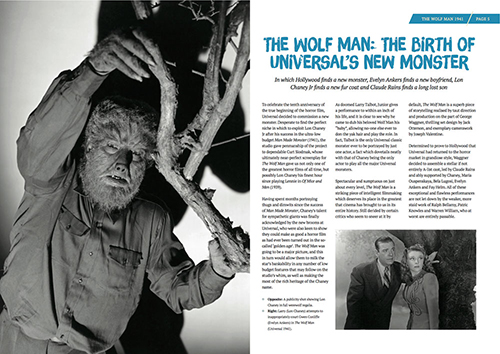 Author and horror film historian Nige Burton traces the story of Universal's celebrated masterpiece, which is still revered today for its faultless performances, stunning camerawork and Jack Pierce's revolutionary make-up. Within the lovingly designed pages of this Wolf Man magazine guide you'll discover the backstory behind one of horror cinema's most beloved monsters, as well as the diverse stories unfolding behind the scenes, and cast and crew biographies.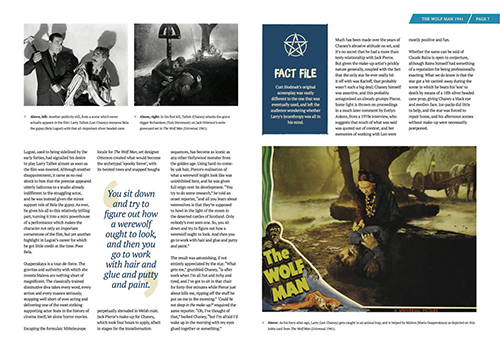 This magazine guide to The Wolf Man is printed to the highest standard in vibrant full colour, giving every image a richness and depth that brings the story to life. The clean, timeless design makes for a luxurious experience that captures the excitement, drama and terror of Larry Talbot's first movie appearance. You'll discover how writer Curt Siodmak created much of the werewolf lore we take for granted today, and how the Wolf Man himself became a staple of Universal's monster stable.
From the luxurious gloss cover to the huge amount of information and beautifully reproduced stills inside, our magazine guide to The Wolf Man is the perfect reference guide for any fan of this highly respected Universal classic.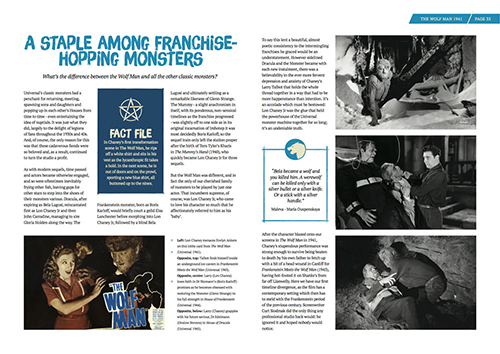 36 pages
A4
Full colour throughout
Luxury gloss cover