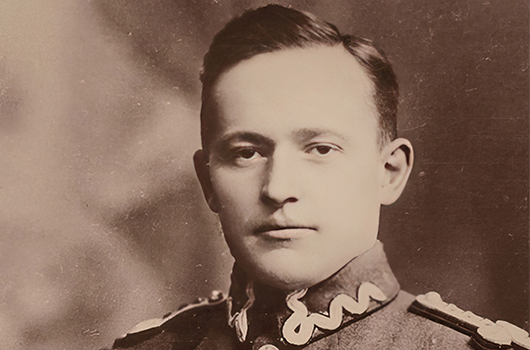 Merian C Cooper
Born in Jacksonville, Florida on the 24th of October, 1893, Merian Caldwell Cooper decided at an early age that he wanted to be an explorer.
He attended the Military Aeronautics School in Atlanta, graduating top of his class. In October 1917, he headed to France to serve in World War I; the next year, he met Ernest B Schoedsack, with whom he shared a sense of adventure and a passion for filmmaking.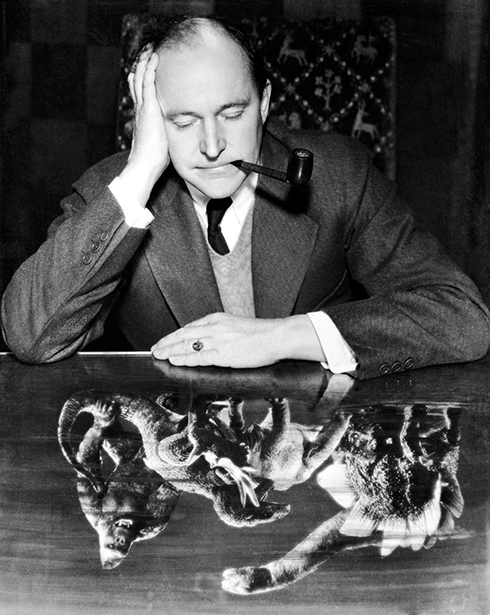 A publicity still showing Cooper contemplating his vision for King Kong (RKO 1933)
During the Polish-Soviet War Cooper spent six months in a prisoner of war camp. After his return to the US in 1921, his work enabled him to travel with his friend Schoedsack, and the two filmed an expedition that would become the documentary Grass (1925), their fearless approach putting them in a unique position in the fledgling movie industry. Indeed, Cooper's sense of adventure frequently took him into new territory, including heavy involvement with Pan American Airways, helping to shape the aviation industry as we know it today.
---
Discover the King Kong 1933 Collector's Item Ultimate Guide Magazine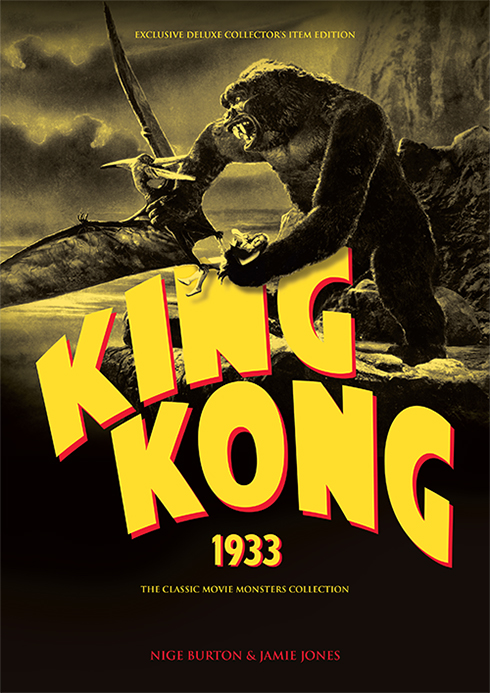 "Absolutely knockout. This is the best magazine that I have ever seen dealing with the original King Kong film."

Val Denham, Yorkshire, UK
Within the pages of this luxury King Kong magazine you'll find in-depth articles telling the story of the making of King Kong, its impact on cinemagoers on the time and its lasting legacy and influence on pop culture. Our King Kong magazine guide takes you right to the heart of the action, and has been studiously written and compiled by your usual Ultimate Guide authors, Nige Burton and Jamie Jones. The pair have raided the archive to bring you many rare and often unseen stills and posters which capture the very essence of Merian C Cooper's sensational masterpiece, and each one is reproduced faithfully to the unbeatable high standard you're used to.
"A beautifully made film brochure, well worth buying if you are a fan of the original King Kong film."

Andrew Hosegood, West Sussex, UK
"Great images, loads of info – well worth every penny."
Susan Clark, Kent, UK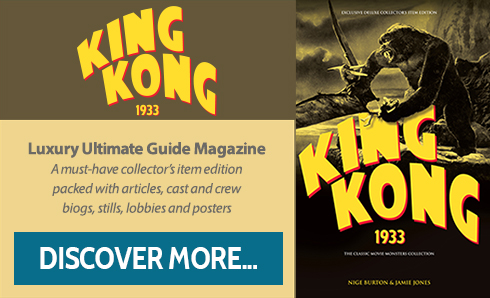 ---
Cooper essentially wrote himself into the story of 1933's King Kong, the character of Carl Denham taking the fearless approach that defined Cooper himself. He served his country once again during World War II before returning to the movie industry alongside the trusted husband-and-wife team of Ernest Schoedsack and Ruth Rose. Their 1949 movie Mighty Joe Young won the Academy Award for Visual Effects, and Cooper himself received an honorary Oscar in 1952 for his lifetime achievements.
Married to actress Dorothy Jordan and with three children, Merian C Cooper died on the 21st of April, 1973, leaving the world a huge and diverse legacy. However, a star on the Hollywood Walk of Fame – intended as a respectful recognition of his work – pays somewhat inaccurate tribute to this great of the movie world, as it incorrectly spells his name 'Meriam'.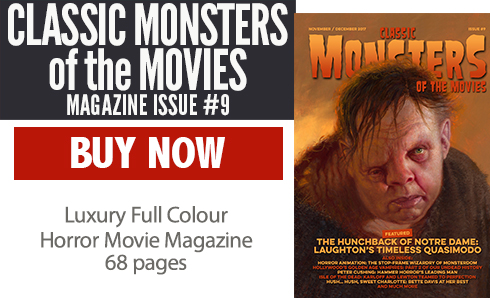 Check out the feature on stop-motion horror movie animation in Classic Monsters of the Movies issue #9