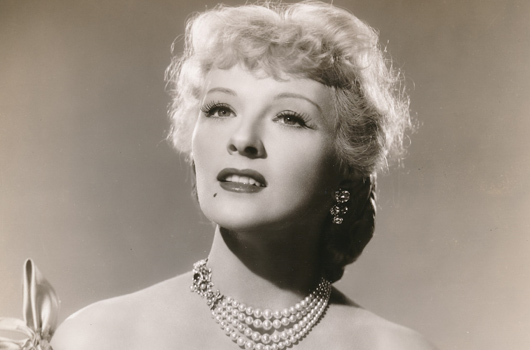 Ilona Massey
Ilona Massey, the sophisticated, blonde Hungarian import touted to be 'the new Dietrich', was born Hajmássy in Budapest on the 16th of June, 1910.
Despite an impoverished upbringing, the young Ilona Massey managed to scrape together her meagre earnings as a dressmaker's apprentice to afford her singing lessons, going on to dance in chorus lines before earning more prestigious roles at the Staats Opera. She appeared in a handful of Austrian features before finally emigrating to America in an attempt to make her fortune. Her start was promising, with openings on Broadway, radio shows and a three picture deal with Nelson Eddy, but her soprano voice and slightly stilted acting performances meant that she never really lived up to the hype; perhaps she was even a victim of it.
Her notable horror films were as Maria Sorenson opposite Jon Hall's Invisible Agent (1942), and half of the title role in Frankenstein Meets the Wolf Man (1943), in which she excelled as Baroness Elsa.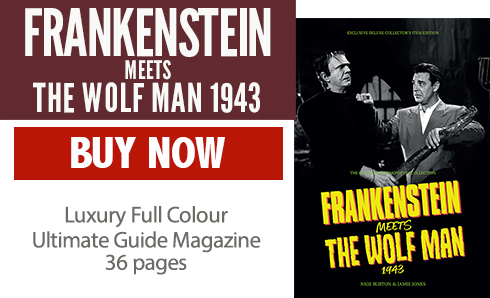 Although she became an American citizen in 1946, Ilona Massey remained ever protective of her native land, upholding vehement anti-communist values for what she termed the destruction of Hungary, even going as far as to picket the United Nations during the 1956 visit of Soviet premier Nikita Khrushchev.
Married four times, Ilona Massey died of cancer in Bethesda, Maryland, on the 20th of August, 1974, and was interred at Virginia's Arlington National Cemetery.