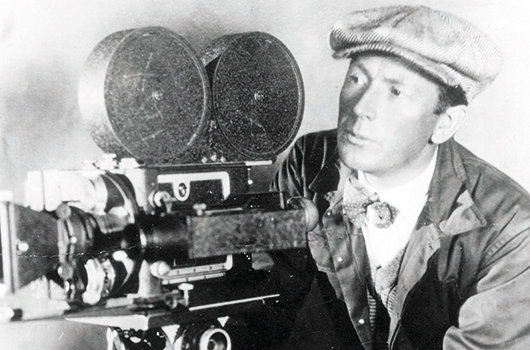 F W Murnau
F W Murnau was born Friedrich Wilhelm Plumpe on the 28th of December, 1888 in Bielefeld in the province of Westphalia, now western Germany.
His creative leanings brought the young Murnau into conflict with his father, who was concerned about his son becoming the proverbial starving artist. Undeterred, the young man studied art history and literature in Heidelberg, where prominent theatre director Max Reinhardt saw him in a students' performance and cast him as the Knight in his play The Miracle.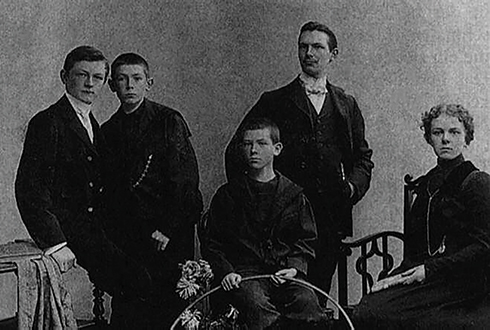 A Murnau family portrait, from left: brothers Robert, Friedrich Wilhelm and Bernhard, their father Heinrich Plumpe and stepsister Anna.
His service in World War I saw Murnau spend time in the trenches in Lithuania, an experience which left him with long-term kidney problems. He also served as a reconnaissance pilot, and survived numerous plane crashes whilst miraculously avoiding serious injury.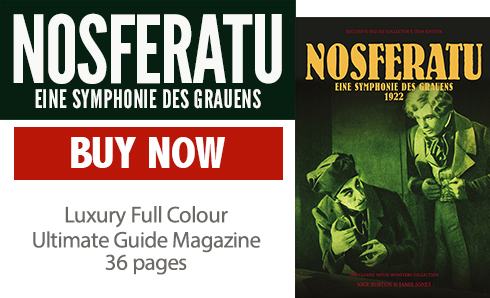 After the war, Murnau threw himself into the world of cinema, and directed his first feature length movie, The Blue Boy, in 1919; inspired by the Thomas Gainsborough painting, the movie was the beginning of a prolific period of filmmaking between 1919 and 1920, but seven of Murnau's motion pictures of the time are now lost.
His work on 1921's Journey Into Night saw Murnau work with artist and occultist Albin Grau; together, the pair developed a unique visual language which flourished into the sinister world of 1922's Nosferatu. The eerie movie became the work with which Murnau is forever identified, a milestone in cinematic atmosphere that transcends normal, pedestrian storytelling.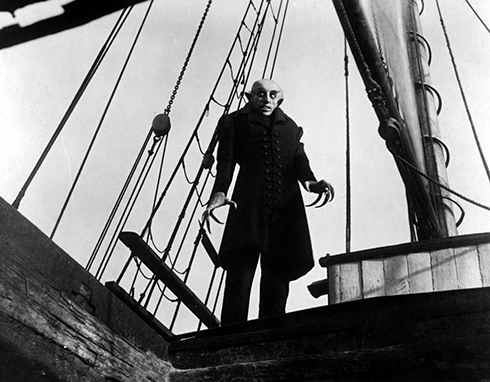 Max Schreck as Graf Orlok in the F W Murnau-directed Nosferatu (Prana 1922)
Murnau returned to the milieu of the macabre with his spectacular 1926 retelling of Faust. The same year, he emigrated to the US, where he signed up to make films with Fox. His first motion picture for the studio was romantic drama Sunrise: A Song of Two Humans (1927), which was released in the Fox Movietone system so as to include music and sound effects, a technological breakthrough at the time.
Disheartened after several subsequent projects were poorly received, Murnau spent time travelling in the South Pacific, but his passion for moviemaking surfaced once more and he journeyed to the island of Bora Bora to shoot the documentary film Tabu (1931). Originally shot as a half-talkie, half-silent, the movie was eventually restored as a silent, which Murnau preferred.
A week before the opening of Tabu, Murnau was travelling along California's Pacific Coast Highway in a hired car with a young driver. The car hit an electric pole, and Murnau sustained a head injury from which he died the next day, on the 11th of March, 1931.