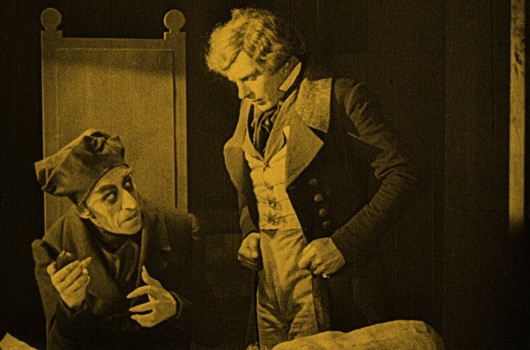 Nosferatu (Prana 1922)
Although made in 1921, and released in Berlin on the 4th of March, 1922, F W Murnau's seminal vampire film, Nosferatu, didn't see the light of day in the USA until the 3rd of June, 1929.
Subtitled 'eine Symphonie des Grauens' (a symphony of shudders), this was the only film made by its production company, Prana, which had been founded in 1921 by Enrico Dieckmann and Albin Grau. It was Grau himself who had the idea to make a vampire film, and so duly appointed the promising expressionist film maker Murnau to direct, and Henrik Galeen to come up with a screenplay inspired by Bram Stoker's Dracula.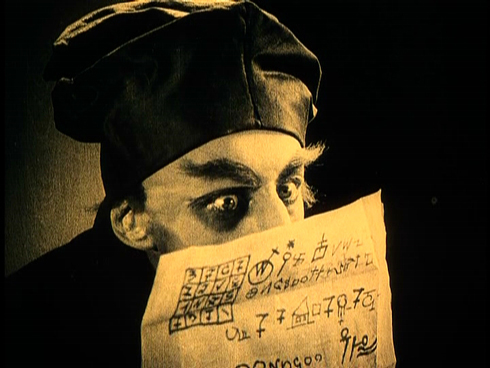 Small print: Graf Orlok (Max Schreck) surveys the contract for his property purchase in Nosferatu (Prana 1922)
Galeen set about the task, changing names and locations, but still the similarities were too obvious and too many. Stoker's widow sued, and a court order was issued for the destruction of all prints of the film. Unlucky for them, but hugely fortuitous for us, one copy survived and, today, the film is enjoyed as an immortal classic.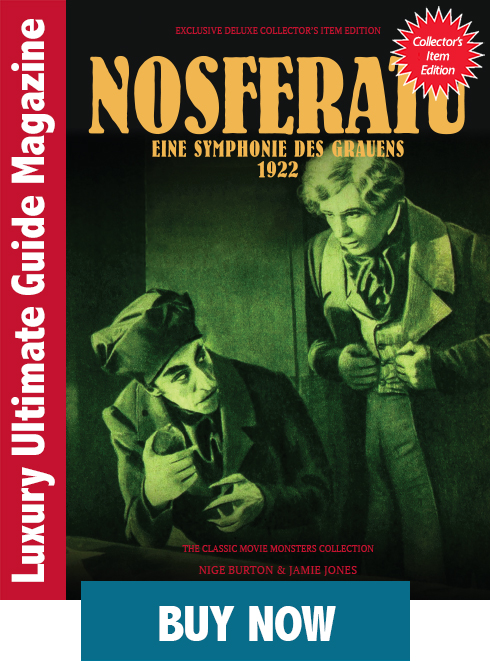 Its legacy is vast, and influences from it infuse later retellings of the tale. Count Dracula became Graf Orlok, and was creepily played by Max Schreck, a forty-one year old Berliner new to cinema. His sharp-toothed, skull capped, taloned cadaver of a bloodsucker remains eerily haunting rather than outright shocking. To see him slowly rise from his coffin in one rigid, unarticulated upward swing, is still one of the great breathtaking moments of horror cinema.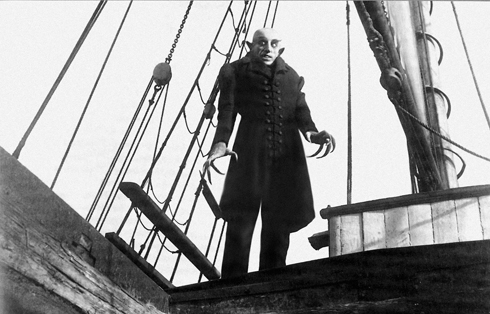 Hide and seek: Orlok (Max Schreck) hunts down the crew of the Demeter in Nosferatu (Prana 1922)
In 2012, scenes from Nosferatu were included in the Dark Romanticism exhibition at the Städel in Frankfurt, as an example to illustrate the way in which ideas developed in 18th and 19th-century art, and influenced story telling and aesthetics in 20th-century cinema.