Product Description
Critically low stock level.
Discover the twists, turns and terrors of early horror cinema as we chart the course of the monster movie in the inimitable Classic Monsters style. Horror Movies: An Illustrated History Volume One, The Silents and the Golden Age is a breathtaking new publication following the creation and evolution of the horror film, filled to bursting with images and information that capture the excitement and sense of discovery that characterised this most unique era.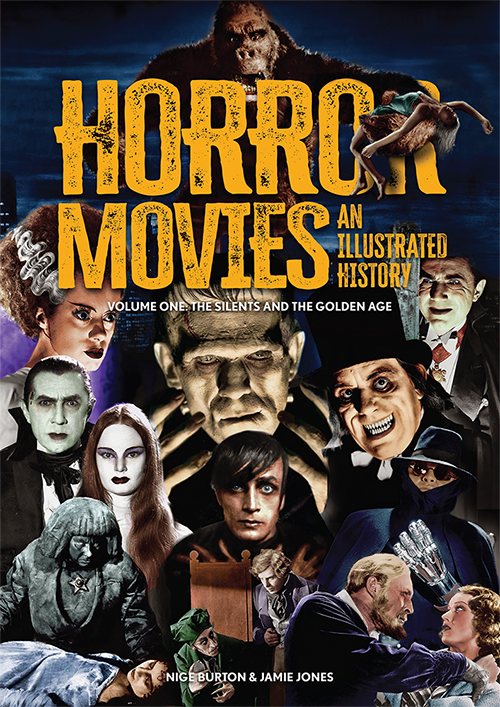 This richly illustrated volume is part of a glorious series exploring the history and development of the horror movie, from its earliest origins to its many and varied modern incarnations. In this first volume, we look at the horror genre in its very earliest forms, leading you on a vibrant visual journey through the development of monster cinema that crosses the globe in its scope and scale. From the camera trickery of Georges Méliès, and through the other shady corners of the silent age, we look at the ways in which storytellers and pioneers experimented with the infinite possibilities of the moving picture. You'll see how classic tales found new expression with the likes of Nosferatu (1922), while science fiction and horror became inextricably intertwined thanks to groundbreaking works such as Fritz Lang's Metropolis (1927).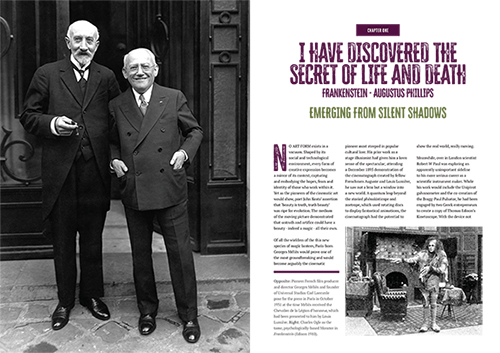 As you join us on this sumptuously designed journey through horror movie history, you'll see how monster cinema reflected the cultural standards and movements of its day. The thrill of discovery as a new age dawned, and the accelerating pace of change, found expression in the silver screen magic that captured imaginations and created a whole new global industry. Each page of Horror Movies: An Illustrated History Volume One is packed with information and images that take you back to this formative period in the art of cinema. This is more than a horror film history guide – it's a window on a thrilling world that you'll long to learn more about.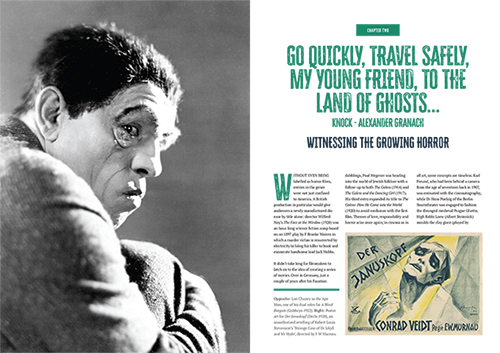 Further into Horror Movies: An Illustrated History Volume One, you'll enter the thirties, when horror movies arguably came of age thanks to some of cinema's most iconic creations. You'll see how studio competition raised the stakes for writers, directors and performers, pitting the industry's greatest creative minds against each other and bringing us a wealth of heroes, villains and monsters in movies like Dracula (1931), Freaks (1932) and King Kong (1933). This horror movie history guide is the perfect celebration of classic monster movies, written with passion and designed with care.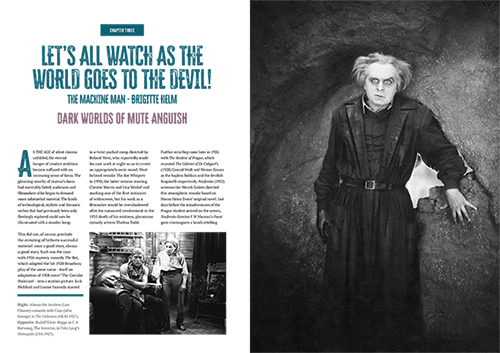 Every page features something new to discover, whether it's lesser-known facts about your favourite film, or a gloriously restored still that you've never seen before in such detail. Our commitment to the finest quality image reproduction means that even black and white stills are printed using full colour processes, to ensure this vintage horror movie history guide draws you into this lost yet revered world. Its A4 size (297 x 210mm) and square bound format make this a sturdy, enduring item to cherish.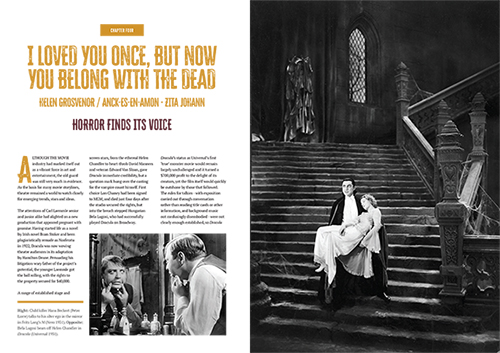 We also introduce the many artists and businesspeople whose enterprise and ambition shaped the course of cinema history. From groundbreaking illusionist Méliès through to the auteurs, entrepreneurs and those glittering stars themselves, the early age of filmmaking certainly wasn't lacking in its cast of characters. Some of the biggest names in Hollywood cut their teeth on tales of monstrous terror; within this luxury horror movie history publication you'll meet some familiar names.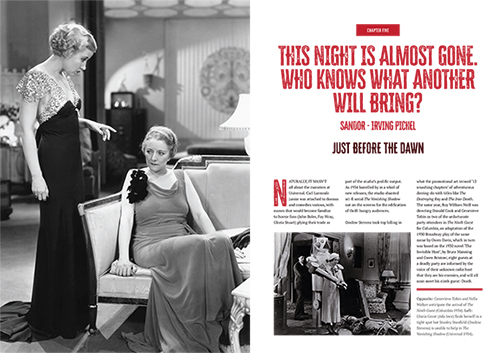 Horror Movies: An Illustrated History Volume One is produced to the absolute highest standard, with crisp paper stock making for a luxurious feel and a clean, timeless design reflecting the ageless wonder of the movies we love. This is so much more than a horror movie history magazine – it's sure to be a centrepiece of your collection and a volume you'll treasure.
84 pages
A4
Full colour throughout
Luxury matt laminated cover
Cover art subject to change.