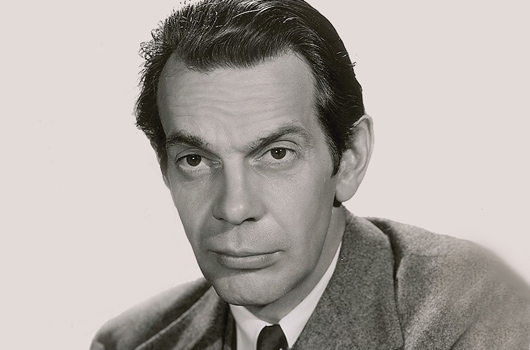 Raymond Massey – from The Old Dark House to Arsenic and Old Lace
Raymond Massey was born in Toronto, Ontario on the 30th of August, 1896.
Born into a wealthy business family, the young Raymond studied at the University of Toronto and, following the emigration to England of his branch of the family, graduated from Balliol College, Oxford. He served on the Western Front as part of the Canadian Army during World War I, but returned to Canada suffering from shell-shock.
Like many of his colleagues, Raymond Massey began his acting career on the stage, first treading the boards in 1922 and moving into the movies five years later with an appearance in High Treason. His career would span several decades, including a key role in Arsenic and Old Lace (1944), the part of James Dean's father in East of Eden (1955) and a recurring role in the TV series Dr Kildare (1961). In horror circles, however, he is best known for his portrayal of Philip Waverton in James Whale's classic The Old Dark House (1932).
Married three times, Raymond Massey found his second divorce used as the inspiration for the script for the movie Adam's Rib (1949) which starred Katharine Hepburn and Spencer Tracy. In real life, he went on to marry the lawyer representing him, while his ex-wife Adrianne Allen married the opposing lawyer.
Raymond Massey died of pneumonia in Los Angeles on the 29th of July, 1983, aged 86. His remains were interred in Beaverdale Memorial Park in New Haven, Connecticut.