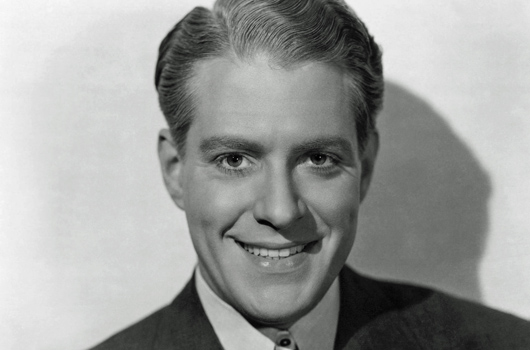 Nelson Eddy
American actor/singer Nelson Ackerman Eddy was born on the 29th of June, 1901 in Providence, Rhode Island.
A classically-trained baritone, Eddy is best known for his films with Jeanette MacDonald. We remember him here, however, for his role of Anatol Garron in Universal's 1943 production of Phantom of the Opera alongside Claude Rains and Susanna Foster. This re-telling of the story was hugely successful and one of the first monsters to be filmed in Technicolor.
Nelson Eddy was performing at the Sans Souci Hotel in Palm Beach, Florida in March 1967 when he suffered a cerebral haemorrhage on stage; he died just a few hours later, in the early morning of the 6th of March, aged just 65. His remains were interred at Hollywood Forever Cemetery, where he rests between his mother Isabel and wife Ann, who survived him by twenty years.