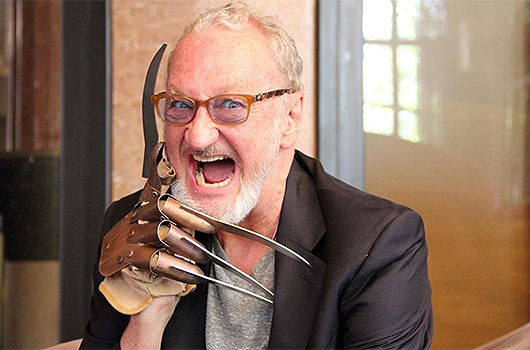 Robert Englund
Born on the 6th of June, 1947 in Glendale, California, Robert Barton Englund began his acting studies at just eleven years of age, his commitment to honing his craft continuing through high school.
His movie debut came with a small role in 1974 drama Buster and Billie and in 1977 he appeared in Tobe Hooper's Eaten Alive, which also featured fellow stars of the macabre, Marilyn Burns from 1974's The Texas Chain Saw Massacre, and television's original Morticia Addams, Carolyn Jones. In 1981 he appeared in Roger Corman's sci-fi horror movie Galaxy of Terror, but 1984 saw a tectonic shift in his career, with the part of nightmare killer Freddy Krueger in A Nightmare on Elm Street.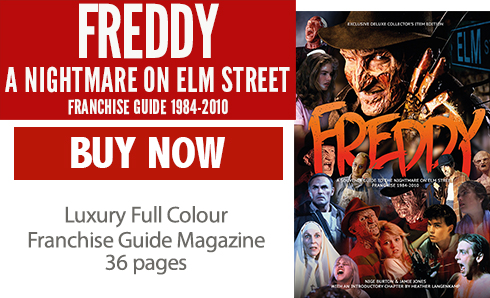 However, while the role could have led to typecasting and a dearth of meaningful roles, Englund has ridden the wave of Krueger's cult status and embraced its impact on his career, playing Freddy in all of the original franchise's sequels as well as television spin-off Freddy's Nightmares. He has also worked behind the camera, his direction of 976-EVIL (1988) forming the backdrop to his meeting his future wife, set decorator Nancy Booth. Roles such as Professor Wexler in grisly 1998 thriller Urban Legend enabled him to parody his position in modern horror culture.
As well as appearing on screen, Englund has lent his uniquely agile vocal skills to a huge range of productions, from animation series such as Teenage Mutant Ninja Turtles to video games including Injustice 2. Indeed, while his enduring contribution to the slasher genre has defined the nightmares of countless moviegoers, his reputation off-screen is as an affable, generous and distinctly non-scary actor.