Product Description
In stock for immediate shipping.
Freddy's coming for you, in our stunning tribute to one of slasher horror's iconic franchises – with an introductory chapter by scream queen Heather Langenkamp.
Freddy Krueger – the name alone is enough to give you chills. When A Nightmare on Elm Street hit cinema screens in 1984, it proved that in the world of modern horror, you're not even safe in your dreams. The power of this simple premise, and its unique razor-gloved monster, spawned a truly memorable movie franchise.
In our beautiful magazine guide, packed with facts and imagery, authors Nige Burton and Jamie Jones explore the development of the franchise which left countless monster kids afraid to fall asleep. From the terrifying original and the successive groups of doomed Elm Street kids, to the reality-blurring terror of Wes Craven's New Nightmare, slasher crossover Freddy vs Jason and the 2010 reboot, this Nightmare on Elm Street guide is a must-have for any fan of modern classic horror.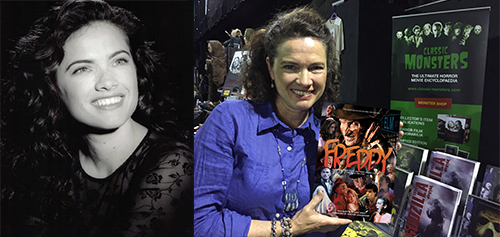 This guide also includes a chapter written by Nancy Thompson herself, actress Heather Langenkamp, who recounts her own experiences of working on the movies in a unique reminiscence that you can't read anywhere else.
Each chapter of this gorgeously designed guide is dedicated to a separate instalment in the series, with insight into the stories unfolding off-camera and biogs revealing a little more about the stars who found moving to Elm Street became a bit of a nightmare. If the Nightmare on Elm Street franchise still haunts your dreams, you'll can't afford to miss the Freddy guide!
36 pages
A4
Full colour throughout
Luxury matt laminated cover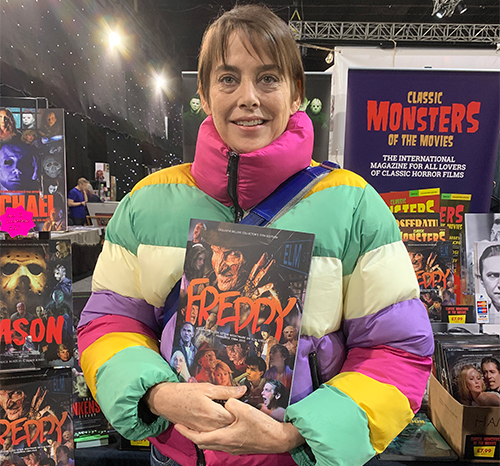 Jennifer Rubin of A Nightmare on Elm Street 3: Dream Warriors checks out our Freddy guide…