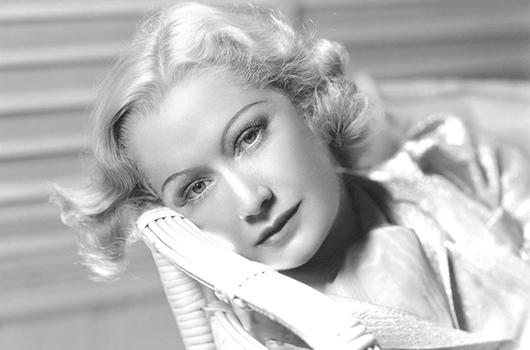 Miriam Hopkins
Ellen Miriam Hopkins was born in Savannah, Georgia on the 18th of October, 1902. Her childhood experiences as a choirgirl provided training of a sort, which helped her in her early career as a chorus girl in New York City alongside her studies at Syracuse University.
After several years performing in stock companies along the US east coast, she signed a contract with Paramount and made her full-length motion picture debut in 1930's Fast and Loose. The following year, she gave a star turn as Ivy Pierson in Dr Jekyll and Mr Hyde, perfectly capturing the prostitute's doomed descent from brittle confidence to persecuted terror. The 1930s would prove a busy period, Hopkins allowing her gift for comedy to shine through in the likes of Trouble in Paradise (1932) as well as taking on harrowing dramas like The Story of Temple Drake (1933).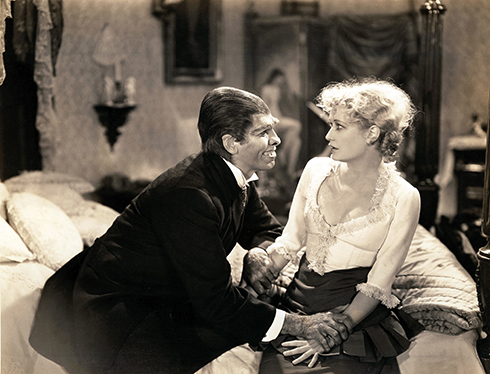 Mr Hyde (Fredric March) makes his depraved intentions clear to Ivy Pierson (Miriam Hopkins) in Dr Jekyll and Mr Hyde (Paramount 1931)
A well-publicised feud with Bette Davis – who made no secret of how difficult she thought Hopkins was – helped to keep her name on Hollywood's lips. The two actresses clashed aggressively on the two movies they made together, The Old Maid (1939) and Old Acquaintance (1943). Indeed, Hopkins was known for her strong personality and willingness to push to get what she wanted; at the same time, though, she was recognised for hosting highly intellectual parties.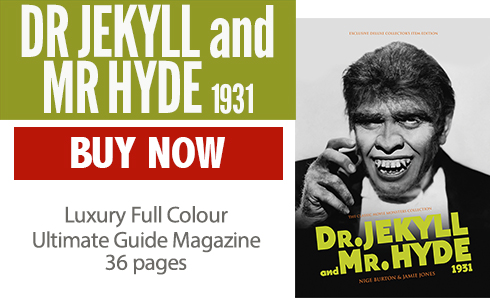 As movie work became sporadic, she branched out into television. It was to become a most effective new avenue for her skills, and she moved from TV playhouse series such as Lux Video Theatre to popular shows including The Outer Limits. Married four times, she passed away on the 9th of October, 1972 after suffering a heart attack. She has two stars on the Hollywood Walk of Fame.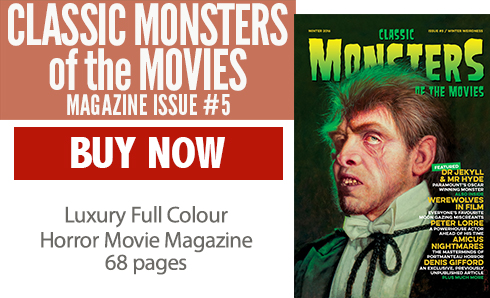 Check out our feature on Dr Jekyll and Mr Hyde in Classic Monsters of the Movies issue #5