Product Description
In stock for immediate shipping.
Classic Monsters of the Movies issue #19 is packed with the cinematic monsters of yesteryear, giving all you monster kids the perfect way to rediscover the movies you love so much. Beautiful imagery, rich factual content and clean design make this the classic horror movie magazine you've been waiting for.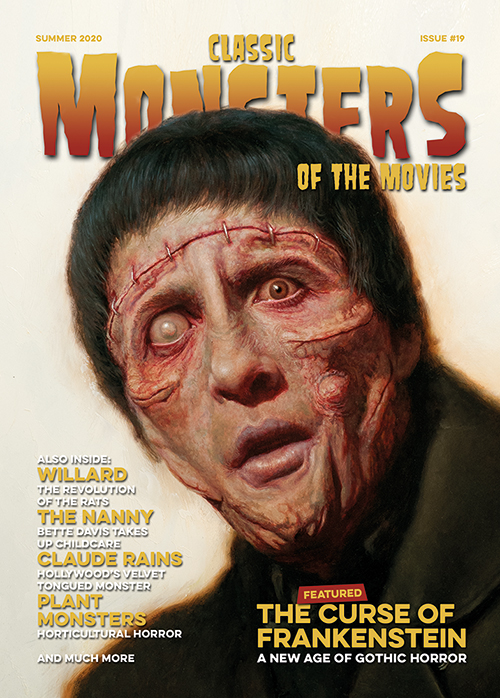 This issue, we head back to the early days of Hammer Horror with an exploration of The Curse of Frankenstein. At the time of its 1957 release it horrified critics, sent audiences wild, and made cash registers (not to mention Hammer themselves) very happy. It was the dawn of the age of English gothic, and there's never been anything like it since. Our cover story – celebrated with Daniel Horne's awe-inspiring painting of Christopher Lee as the Creature – unpicks the stitches of a truly iconic horror film that paved the way for an entire sub-genre of monster cinema.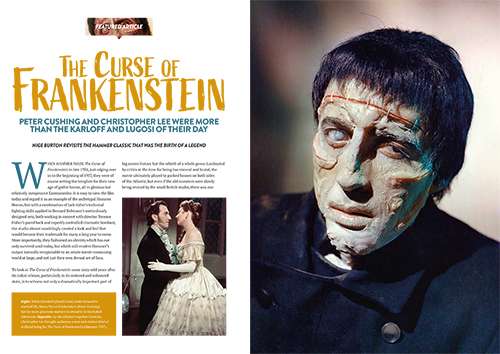 However, fans of our magazine already know every issue covers a wide range of content from the horror world, and Classic Monsters of the Movies #19 is no different. Our biography of Claude Rains shows just why he enjoys such an enduring reputation, from his breakthrough in 1933's The Invisible Man to the part of Sir John Talbot in 1941's The Wolf Man and his later, more mainstream work in the likes of Casablanca (1942).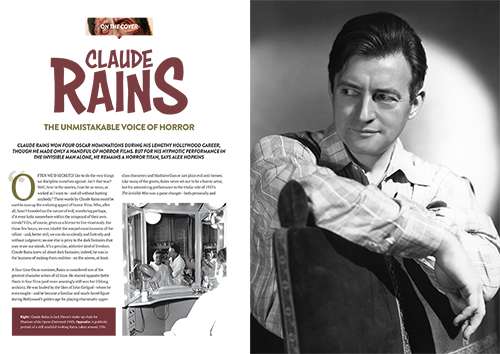 Feel like reading your copy in the great outdoors? You might want to think again, as issue #19 of Classic Monsters of the Movies features an in-depth look at the world of plant monsters. Blooming wolfbane is the least of your worries when you consider triffids, pod people and that bloodsucking thing called Audrey 2 down at the flower shop… you'd better bring some weedkiller along for this foray into the world of horticultural horror with all its creeping vines, poisons and transformative properties.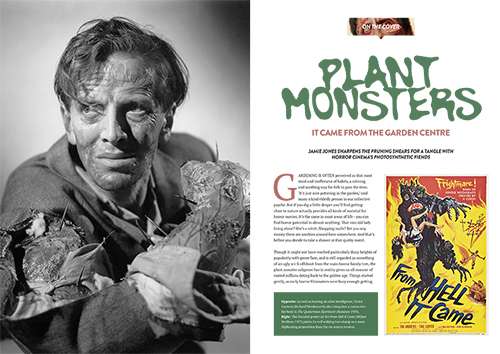 If all that gets too much, head back indoors and tuck yourself in with our detailed feature on Hammer's 1965 psychological horror thriller The Nanny. Is Bette Davis a force for good, or is little Joey in mortal danger? We uncover the secrets behind the making of a family drama that nobody wants to be a part of. In the world of The Nanny, nothing is clear-cut except for the fact that bathtime will never be the same again.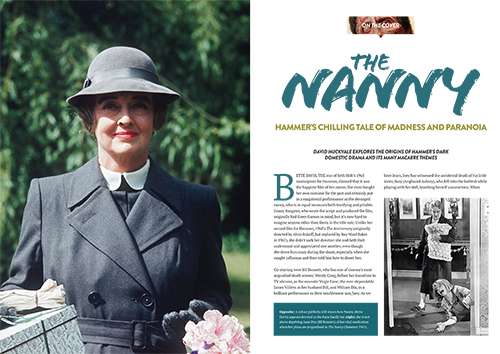 Be careful, because there are rats about too, in the shape of our feature on 1971's Willard. Often overlooked, this is a movie that will set your flesh crawling and no mistake, with strong central performances from Bruce Davison, Ernest Borgnine, Elsa Lanchester and Sondra Locke. Of course, Socrates and Ben are the real stars of the show…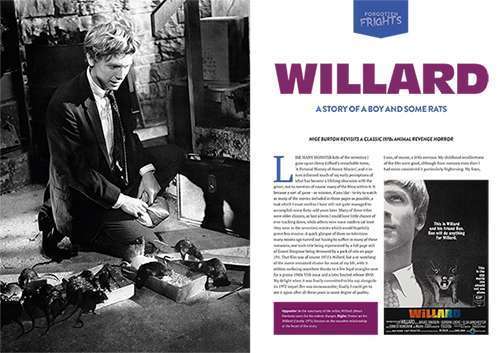 These articles are just some of the exciting, fact-packed features you'll discover in Classic Monsters of the Movies issue #19. Whether you're a new reader, or a long-time subscriber, you'll find our combination of glorious imagery and insightful commentary will take you on a nostalgia trip you won't forget.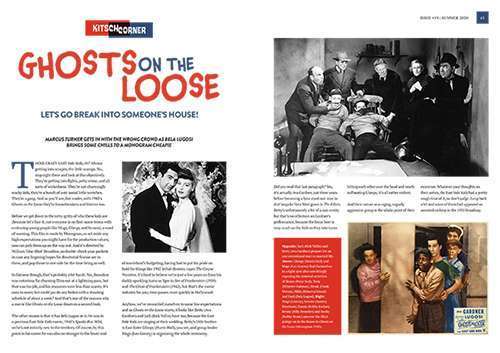 Issue 19 includes:
The Curse of Frankenstein – it was bold, it was bloody, and it inspired a new generation of uncompromising horror movies. Find out how Hammer Horror got into its stride.
Claude Rains – his distinctive voice and ability to dominate the screen made him a powerhouse of cinema, but what was going on when the camera stopped rolling?
Plant monsters – from ancient trees to mystical little flowers, there's something particularly horrible and dangerous about these chlorophyll-blooded beasties.
The Nanny – Hammer showed that they could jangle nerves and leave you guessing, with this powerful 1965 thriller where nobody is what they seem.
Willard – pest control has never been needed more than in this tale of a young man and his special rodent friends.
And more besides!
Classic Monsters of the Movies issue #19 is the perfect publication for any monster kid needing a fresh look at the classics. With every still restored to the best it can be, and our commitment to the highest standards of printing and finishing, this is the classic horror movie magazine you've been waiting for.
Magazine specification:
68 pages
Full colour throughout
Packed with stills, posters, articles and info
Printed and finished to the highest standard