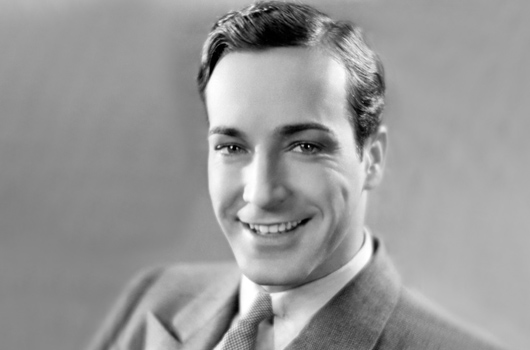 David Manners
Born Rauff de Ryther Daun Acklom in Halifax, Nova Scotia, in 1902 (sometimes listed as 1900 or 1905), David Manners became one of the leading Hollywood actors of the 1930s, playing opposite the likes of Katharine Hepburn, Barbara Stanwyck, Kay Francis and Constance Bennett.
Claiming descent from William the Conqueror, Manners was indeed from well-to-do stock; the family tree of his mother, Lilian Manners, included Lady Diana Cooper and the Duke of Rutland, while the Ackloms included the writers Sir Arthur Conan Doyle, W H Homing and Morley Aklom.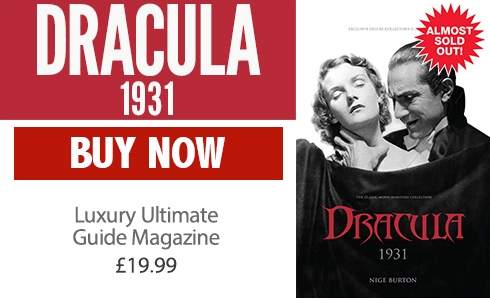 Manners' original career path was to be forestry, which he studied as a young man at the University of Toronto. But boredom set in and, despite his father's objections, a still youthful David embarked upon a life on the stage, studying in Hollywood with Eva Le Gallienne, who, upon seeing one of his stage performances, declared he was "a very bad actor". Notwithstanding this, Manners was discovered by the director James Whale, who was looking to cast the film version of his hugely successful stage production of R C Sherriff's Journey's End (1930). To this day, Manners' portrayal of the young Second Lieutenant Raleigh is considered pivotal to the film's success, and it certainly set up a firm foundation for his future career in Hollywood.
But it was his role as John Harker in Universal's 1931 production of Dracula, opposite Bela Lugosi, for which he will be most remembered. Drastically cut down from the Bram Stoker novel, with many of the character's seminal lines being given over to Renfield in a bizarre plot swap, Manners still manages to efficate a smouldering leading man. He would work with Lugosi twice more, and later commented that he found him "a pain in the arse from start to finish. He would pace around the sound-stage between scenes, velvet cape wrapped around him, posing in front of a full-length mirror while he intoned with sepulchral emphasis, 'I am Dracula . . . I am Dracula!' " When asked about the film's director Tod Browning, Manners said, "The only directing I saw was done by Karl Freund, the cinematographer."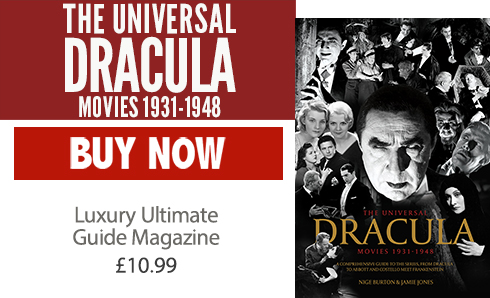 David Manners gave possibly one of his most sensitive performances as a burnt-out flying ace in William Dieterle's The Last Flight (1931) and was excellent as the shy blind man who conveys his love for Barbara Stanwyck through a ventriloquist's dummy in Frank Capra's The Miracle Woman (1931), though this film was banned in the UK. George Cukor cast him as Katharine Hepburn's fiance, rejected by her after she discovers there is insanity in her family, in A Bill of Divorcement (1932), and Manners was to remain part of Cukor's circle of close friends until the director's death in 1983.
Other horror roles included the romantic lead in The Mummy (1932), and The Black Cat (1934), where he played alongside Jacqueline Wells as one of the newlyweds caught in a storm and taking shelter in the gloomy castle of Karloff and Lugosi. Manners played the title role in The Mystery of Edwin Drood (1935), and appeared with Katharine Hepburn again in A Woman Rebels (1936), but, becoming entirely disillusioned with Hollywood and the "false glitz and glamour way of life," Manners announced his retirement from acting so he could concentrate on writing, his first love, and painting.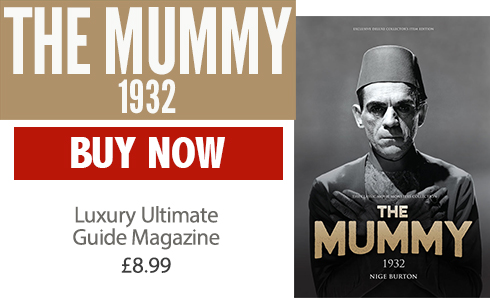 Tempted back to the theatre a decade later, he starred in Maxwell Anderson's play Truckline Cafe. Directed by Elia Kazan, it featured an unknown Marlon Brando, who reportedly later said of Manners "I owe him my entire career". The play ran for 13 performances on Broadway, but it was in December 1946 that Manners scored a great personal success when he took over from Henry Daniell as Lord Windermere in Lady Windermere's Fan. Designed by Cecil Beaton, the play was a hit in New York and toured for a year, but it was the star's final vehicle; when the run was up, Manners announced his permanent retirement as an actor.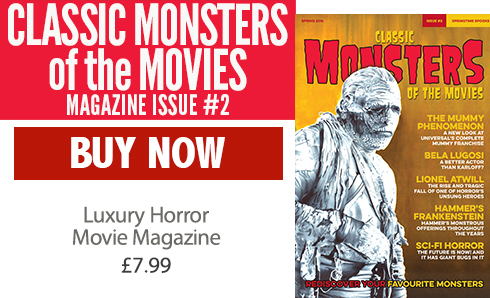 Check out our feature on the Universal Mummy movies in Classic Monsters of the Movies issue #2
Although briefly married to Suzanne Bushnell when he first arrived in Hollywood, Manners later had a home in Pacific Palisades, which he shared with his partner and fellow writer, William Mercer, also running an art gallery. Among his published books were two novels, Convenient Season and Under Running Laughter, and two philosophical works, Look Through and the critically acclaimed The Soundless Voice, hailed as "a penetrating book on meditation".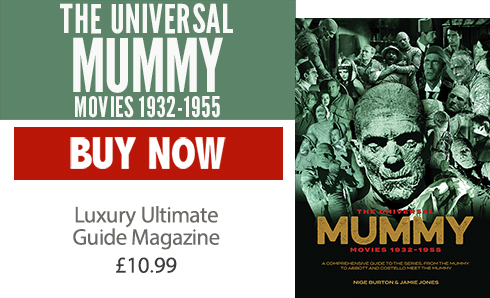 After the death of Mercer in 1978, Manners lived alone in an ocean-view apartment in Santa Barbara, maintaining a private personal life and refusing to dwell on the past. He did, however, often declare fond memories of his Hollywood friendships with Mary Pickford, Douglas Fairbanks, George Arliss, Constance Bennett and others. "Tried and true friendship," he would say, "that's what this old world needs plenty of."
David Joseph Manners died on December 23, 1998. His ashes were scattered in Rancho Yucca Loma.