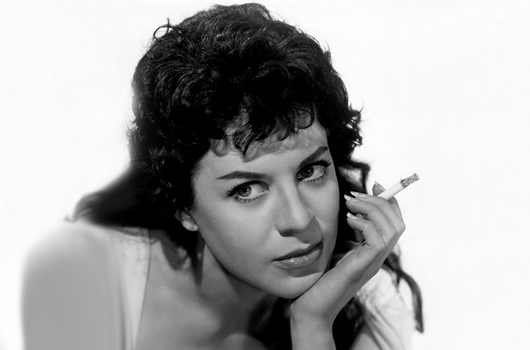 Valerie Gaunt
Valerie Gaunt, known for two short but important Hammer roles, was born on the 9th of July, 1932 in Stratford-Upon-Avon, England.
With her acting career given an early leg-up by a 1955 appearance in BBC drama Dixon of Dock Green, Valerie Gaunt's profile enjoyed a huge boost with her portrayal of maid Justine in Curse of Frankenstein (1957); attempting to blackmail Peter Cushing's Baron Frankenstein, she falls foul of Christopher Lee as the Creature. This role led to her appearance as the unnamed vampire woman in Hammer's Dracula (1958) where she again incurs Lee's wrath, this time during her attempt to seduce John Van Eyssen's Jonathan Harker.
Although she has only appeared in two classic monster movies, Valerie Gaunt remains a fan favourite thanks to her driven, passionate performances. In an interesting piece of monster trivia, she appeared during the 1950s in the pantomime The Pied Piper of Hamelin in Wednesbury, England, under the direction of Hollywood star Martin Landau, who played Bela Lugosi (need we point out his connection to the character of Dracula?) in Tim Burton's Ed Wood (1994).