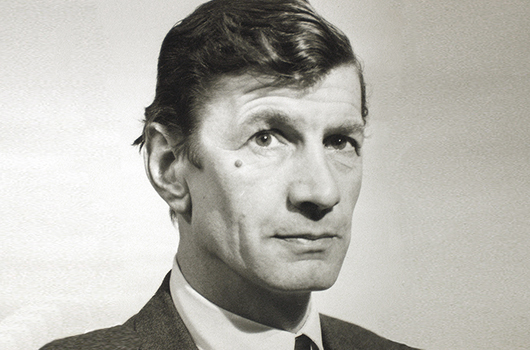 Michael Gwynn
Michael Denys Gwynn was born in Bath, Somerset on the 30th of November, 1916 and studied in Sussex, serving his country in World War II.
His career as a screen actor began with television work, but he later established himself as a character performer with appearances in movies like The Secret Place (1957). In 1958 he worked for Hammer Film Productions in The Camp on Blood Island.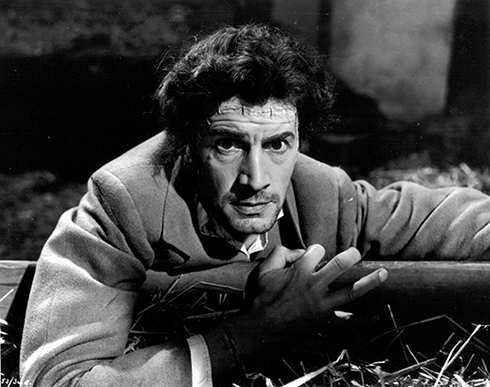 Karl (Michael Gwynn) finds it hard to adjust to life in a new body in The Revenge of Frankenstein (Hammer 1958)
Also in 1958, Gwynn was cast as the new form of hunchback Karl in The Revenge of Frankenstein, a role in which he treads a fine line in communicating the brain donor's discovery of his new body and its subsequent decline: initial joy soon gives way to desperation, madness and sorrow.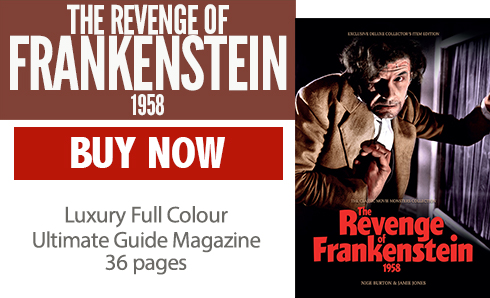 In 1959 he played Joe Gargery in a television adaptation of Charles Dickens' Great Expectations, before appearing in two Hammer productions the following year, chilling cautionary tale Never Take Sweets from a Stranger and science-fiction nightmare Village of the Damned. The early 1960s saw him step into several notable roles, ranging from Lazarus in Dino De Laurentiis' Barabbas (1961) to messenger god Hermes in fantasy classic Jason and the Argonauts (1963).
The priest (Michael Gwynn) succumbs to the forces of darkness in Scars of Dracula (Hammer 1970)
While movie parts became less frequent, he nonetheless made another important appearance for Hammer as the despondent priest in 1970's Scars of Dracula. His later career was characterised by television, with credits such as Jason King, Z Cars and Fawlty Towers; married once, he passed away on the 29th of January, 1976.