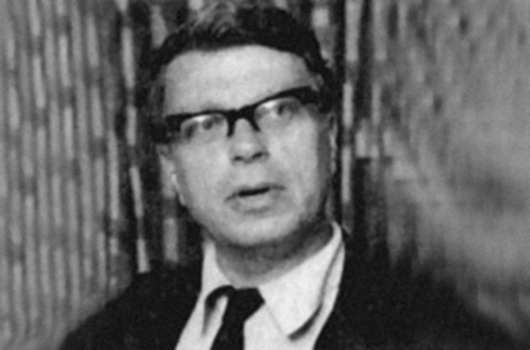 Denis Gifford
The English father of the horror film, author and broadcaster Denis Gifford, was born on the 26th of December, 1927.
A hugely talented comic artist and historian of film, comics, television and radio, Gifford also devised, compiled and contributed to popular programmes for radio and television and directed several short films in the 1950s and 60s. He was also a major comics collector, owning what was perhaps the largest collection of British comics in the world.
Denis Gifford's relentlessly enthusiastic work in the history of both film and comics, especially in Britain, resulted in accounts of those media in a previously unattempted scope; he discovered countless lost films and titles, and identified numerous uncredited creators. Passionate about the early stages in film and comics history, for which records were scarce and unreliable, he amassed his own vast collection, which was an invaluable source in itself. Gifford compiled detailed filmographies of all traceable fiction, non-fiction and animated films ever released in the UK, and of early animated films in the States.
But it was his love of horror films for which we must pay particular tribute. Gifford collated stills, press books, handouts, posters, facts and trivia from the age of 6, when, during a fleapit visit to see The Invisible Man (1933) he was "bitten by the horror bug". His seminal work on the subject, A Pictorial History of Horror Movies, is one of the most authoritative books on the genre ever written or published.
It is believed Denis Gifford died at his home in Silverdale, Sydenham in England, sometime after phoning in his last newspaper commission, on May the 18th, 2000, aged 72.