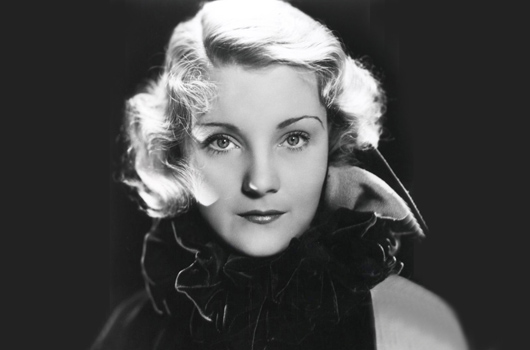 Helen Chandler
Born in Charleston, South Carolina on 1st February, 1906, Helen Chandler had established herself as a hugely popular stage actress by the late 1920s, having begun her career in New York at the age of 9, and continuing it on Broadway just two years later.
She trod the boards with such notables as John Barrymore, Lionel Barrymore and Basil Sydney and, inevitably, a career in Hollywood beckoned; she made her film debut in the 1927 production of The Music Master, before joining Leslie Howard, Douglas Fairbanks junior and Beryl Mercer for the film version of the stage success, Outward Bound.
Ironically, although best remembered for her role as Mina Seward in Universal's 1931 production of Dracula, it is a role she initially shunned.
It seems that whatever magic propelled her enigmatic stage performances did not wholly make the transition into her screen acting and, in 1937 Chandler left Hollywood to return to theatre. However, dependency on alcohol and sleeping pills dogged her life and career, and in 1940 she was committed to a sanitarium. Unable to gain control of her life again, she struggled through the next decade until she was tragically and severely burned in a fire at her apartment, reputedly caused by her falling asleep while smoking a cigarette in bed. She survived the fire, but was badly disfigured and sank once again into the ravages of alcoholism.
Helen Chandler died of a heart attack, following surgery for a bleeding ulcer, on 30th April, 1965, aged just 59. She was cremated, in accordance with her wishes, but no relative ever came forward to claim her ashes. She is currently interred in a private chapel of the Pines Crematorium in Los Angeles.