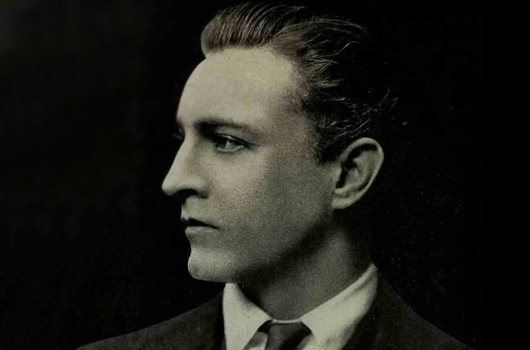 John Barrymore
American actor John Barrymore was born John Sidney Blyth on the 15th of February, 1882.
Best known for his stage portrayal of Hamlet, his notable horror performance was in the 1920 version of Dr Jekyll and Mr Hyde in which he based his evil alter ego on a spider rather than Fredric March's later, simian performance. Barrymore completed the transformation without the need for the cameraman to stop cranking, even dislocating his jaw to complete the morbid effect.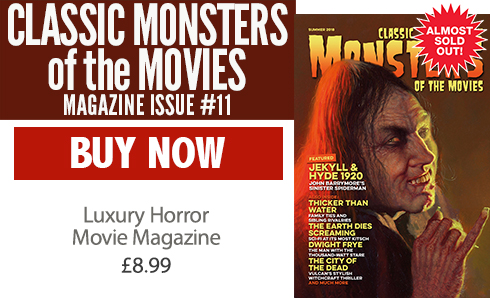 Issue #11 of Classic Monsters of the Movies features an in-depth study of the 1920 Dr Jekyll and Mr Hyde, starring John Barrymore
Born in the Philadelphia home of his maternal grandmother, he fondly remembered his youth, in particular spending the summer of 1896 on his father's huge estate on Long Island. Together with brother Lionel, he lived Robinson Crusoe-style, attended by a black servant called Edward. Barrymore was expelled from Georgetown Preparatory School two years later after he was caught entering a bordello, aged just 16. Although he was the most prominent member of a multi-generation theatrical dynasty, being the brother of Lionel and Ethel and paternal grandfather of Drew, he initially tried to escape his thespian heritage, becoming a cartoonist and reporter. He worked for several New York newspapers before eventually succumbing to the call and making his stage debut in 1903 in Magda at the Cleveland Theater, Chicago.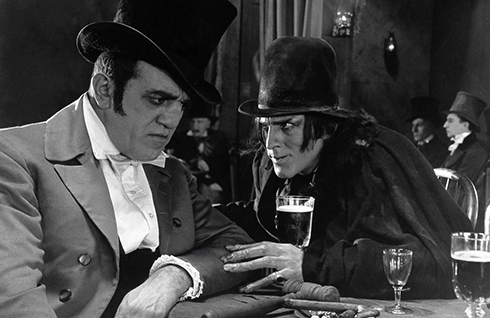 Mr Hyde (John Barrymore) seeks to secure the society of showgirl Gina from the music hall owner (Louis Wolheim) in Dr Jekyll and Mr Hyde (Paramount 1920)
After a long and illustrious career in both silent and sound films, Barrymore collapsed while appearing on Rudy Vallee's radio show and died in his hospital room a little after 10pm on the 29th of May 1942. He had been a compulsive smoker for all of his adult life and was also suffering from the effects of chronic alcoholism, heart failure and pneumonia. His last words were reported to be, "Die? I should say not, dear fellow. No Barrymore would ever allow such a conventional thing to happen to him."
John Barrymore died on the 29th of May 1942, and was buried at Calvary Cemetery in East Los Angeles on the 2nd of June.