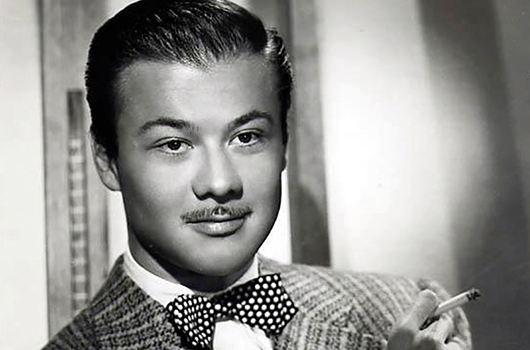 Turhan Bey
Turhan Gilbert Selahattin Sahultavy – better known as Turhan Bey – was born in Vienna, Austria on the 30th of March, 1922, his father a Turkish diplomat and his mother of Czechoslovakian descent.
The Nazi annexation of Austria and his parents' divorce led to a 1940 relocation first to New Hampshire, then to Los Angeles, where a course of study at Ben Bard's School of Dramatic Art leading him to an acting career under the new name of Turhan Bey.
Mehemet Bey (Turhan Bey) commands the abduction of Isobel Evans (Elyse Knox) by Kharis (Lon Chaney) in The Mummy's Tomb (Universal 1942).
His dashing good looks, swept-back black hair and smooth, almost otherworldly charisma made Bey a bankable heartthrob and led to the swift growth of a fan club who celebrated him as the 'Turkish Delight'. The early 1940s saw him at the height of his powers, his exotic presence landing him a wealth of roles alongside Maria Montez in adventure movies likes Arabian Nights (1942).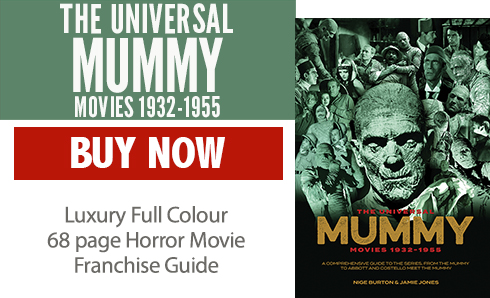 Horror filmmakers saw his potential in different ways, a part in The Mummy's Tomb (1942) casting him as archetypal Egyptian villain Mehemet Bey. A role in The Mad Ghoul (1943) proved more sympathetic, the part of pianist Eric Iverson putting him at one corner of a macabre love triangle.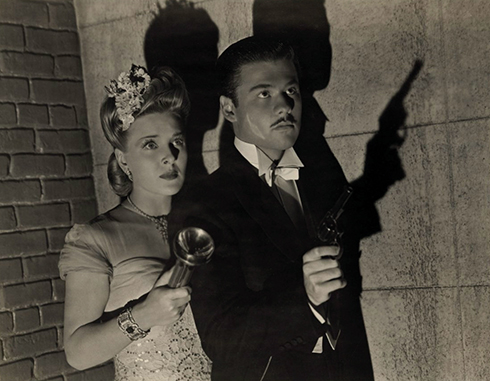 Isabel Lewis (Evelyn Ankers) and Eric Iverson (Turhan Bey) sense a stalker is about in The Mad Ghoul (Universal 1943).
However, despite a key role alongside Katharine Hepburn in 1944 drama Dragon Seed, and a poll the same year listing him at number nine on a list of 'Stars of Tomorrow', Bey's time in the spotlight did not last. By the late 1940s roles had dwindled, and following 1953's Prisoners of the Casbah he returned to Vienna, where a whole career flourished in the world of commercial photography.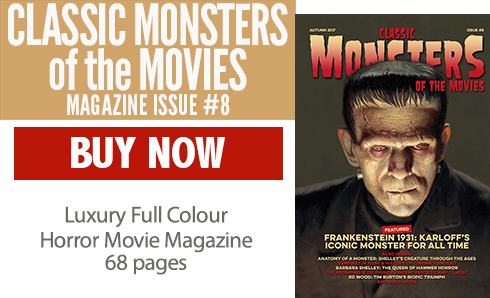 Check out our Star Spotlight feature on Turhan Bey in Classic Monsters of the Movies issue #8
The screen has a strange allure, though, and Bey returned to Hollywood in the 1990s, making guest appearances in television series including SeaQuest DSV and Babylon 5. Although he had not been a major horror star, his death on the 30th of September, 2012 left the genre a little poorer for his passing.