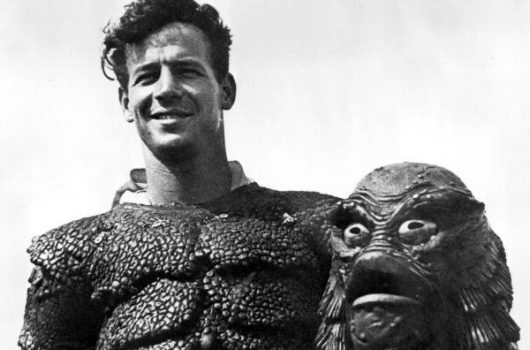 Ricou Browning
Born in Fort Pierce, Florida on the 23rd of November, 1930, Ricou Browning grew up in nearby Jensen Beach and soon developed an aptitude for swimming.
He took a job as a lifeguard at the newly-opened Weeki Wachee Springs attraction, where the underwater mermaid shows pioneered the use of hosebreathing techniques so as to enable performers to remain submerged. While majoring in physical education at Florida State University, he was recruited as a location scout for Universal staff as they planned the shoot for their new monster movie.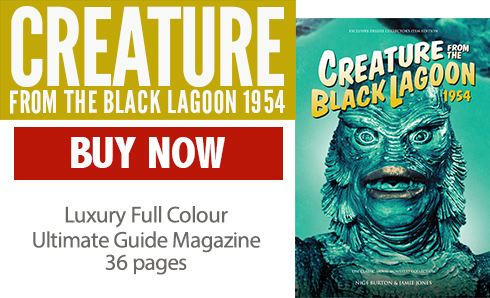 The rest, of course, is history. Movie director Jack Arnold was so impressed by Browning's swimming that he recruited the young student as the Gill Man for the underwater sequences of Creature from the Black Lagoon (1954). Browning's prodigious skills brought the Creature to life, his apparent ease betraying no trace of the costume's restrictive nature.
The success of his work on Creature from the Black Lagoon secured Browning the role in both sequels, Revenge of the Creature (1955) and The Creature Walks Among Us (1956). He went on to focus more on movie production, co-creating the 1963 movie Flipper; he also coordinated the underwater sequences for James Bond movie Thunderball (1965).
Married twice, Ricou Browning remains an iconic figure in the world of moviemaking. His passion for underwater stuntwork is clearly not a one-off, as his son Ricou Browning Jr runs a marine coordination and underwater photography business of his own.