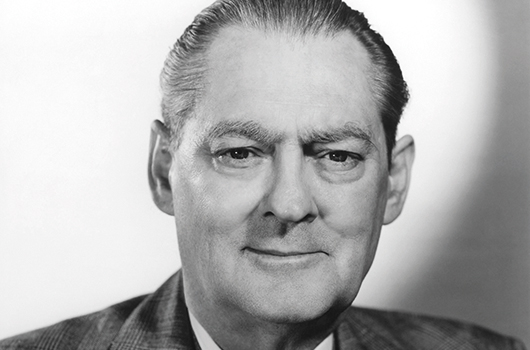 Lionel Barrymore
Lionel Barrymore was born Lionel Herbert Blythe in Philadelphia, Pennsylvania on the 28th of April, 1878.
He became a renowned stage performer and was working on Broadway by his early twenties; in 1904 he married actress Doris Rankin. As the new phenomenon of motion pictures gained momentum he began to eschew stage work and establish himself as a screen actor, and by 1911 was taking lead roles.
However, tragedy struck behind the scenes with the deaths of the Barrymores' young daughters. The couple battled to keep their relationship on track, but when Barrymore fell in love with actress and colleague Irene Fenwick he divorced Rankin. His new relationship proved fraught with difficulties as Fenwick was a former lover of Barrymore's actor brother John.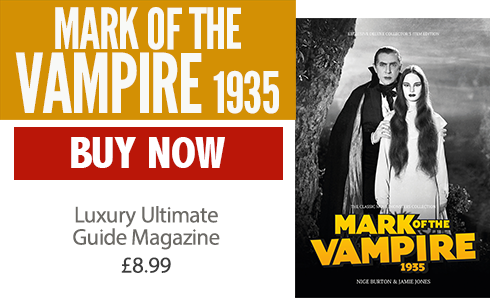 Silent successes such as 1928 drama Sadie Thompson were followed by Barrymore's Academy Award-winning performance in 1931's A Free Soul and, the following year, a lead role in Rasputin and the Empress. His rich voice and subtly commanding presence added to the power of roles such as that of occultist Professor Zelen in Mark of the Vampire (1935).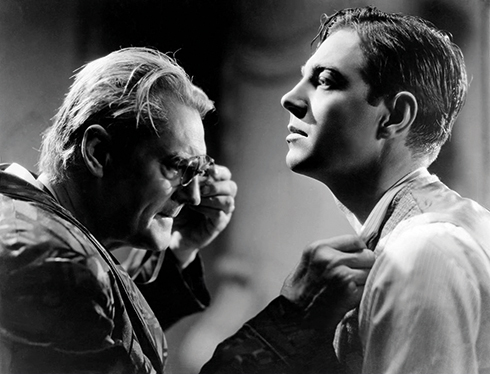 Professor Zelen (Lionel Barrymore) makes much of the small 'bite' marks on Fedor's (Henry Wadsworth) neck in Mark of the Vampire (MGM 1935)
The following year he appeared as Paul Lavond in fantasy thriller The Devil Doll, while his performance as Ebenezer Scrooge in annual broadcasts of A Christmas Carol led to his being cast as miserly banker Mr Potter in 1946 festive classic It's a Wonderful Life.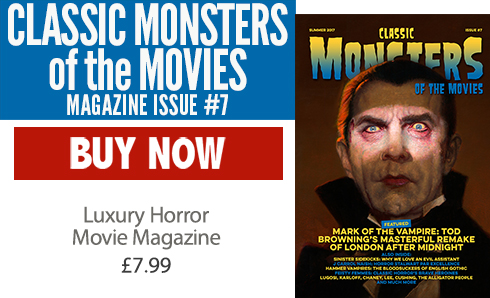 Check out our feature on Mark of the Vampire in Classic Monsters of the Movies issue #7
He also proved himself an accomplished graphic artist and composer as well as writing an historical novel in 1953. His later life and career were blighted by painful arthritis and a broken hip; he passed away on the 15th of November, 1954.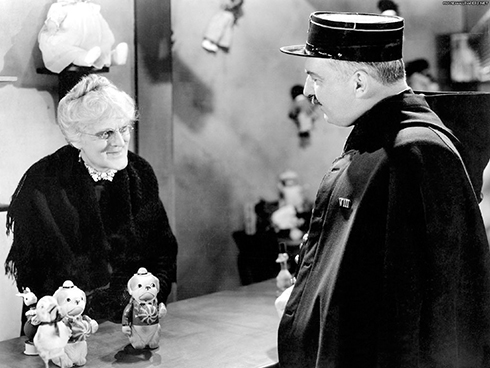 Paul Lavond (Lionel Barrymore) adopts the identity of kindly Madame Mandelip in order to lie low in The Devil Doll (MGM 1936)